Fernando Torres, former Chelsea and Liverpool striker, believes that Barcelona winger Pedro Rodriguez would be a great addition to the Manchester United squad and would settle in with ease to the Premier League.
Pedro is widely expected to complete a £22m transfer to Old Trafford this month, having been viewed as a superior replacement to Angel Di Maria.
He came off the bench to score in Barca's UEFA Super Cup victory over Sevilla earlier this week, and his body language during his side's trophy celebrations suggested that he may not be seen in the shirt of the Catalan giants again.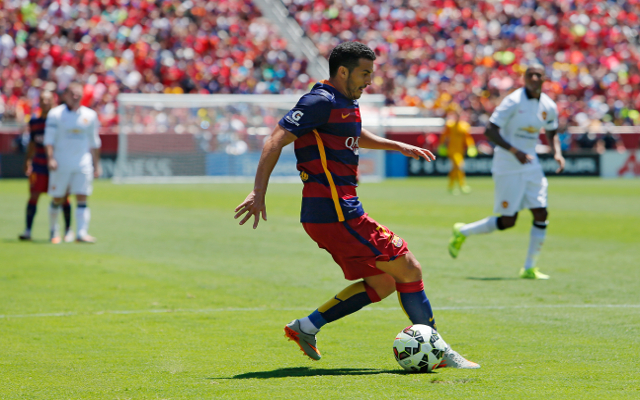 [Image credit Mirror]
And Torres has stated his understanding that Pedro won't reach the decision to leave the Camp Nou comfortably having been with the La Liga BBVA heavyweights for so many years, but insists that the forward must look to be playing regular football.
SEE MORE:
Manchester United transfer gossip
Pedro: Man United agree personal terms as Barcelona star tells club he wants to leave
Man United to offload pair once Pedro deal is done: Tottenham, West Ham and Sunderland interested
"He is a good friend, and if he decides that England is the next step in his career, I am sure he will do very well there," Torres told the Daily Mirror.
"He has all the ability you would expect from a player who has been at Barcelona for so many years, but also he has a great work ethic.
"He works hard, he will help defend, he won't be bullied, he has everything to succeed in The Premier League.
"I think he will find it very hard to leave Barcelona, but I understand as much as anybody how important it is to be playing regularly — especially once you reach a certain age. You need to be at a club where you are playing a lot of football."
SEE ALSO:
Premier League's richest owners: Arsenal, Chelsea, Liverpool and Manchester United's billionaire masters revealed