An early prediction for the top four standings this season.
Five games in, it already looks fairly easy to predict how the Premier League's top four will look at the end of the season – and no, Leicester City will not keep their current position of 2nd place.
This weekend saw Manchester City prove their title credentials once again with a fifth win and fifth clean sheet from their opening five games. Having swept aside the likes of West Brom and Chelsea early on, City ground out a 1-0 win this week which shows they look to be learning lessons from last season. No longer are they only a side that wins when they play well, they can fight and scrap and defend their way to a win, which is no doubt helped by the superb return to form of Vincent Kompany at the back. They even managed to successfully utilise a young player, with 18-year-old striker Kelechi Iheanacho coming on to score a dramatic late winner at Selhurst Park. So often criticised for relying on their old guard, this exciting arrival of a new, unknown quantity looks to put their squad in very good shape for the long season ahead.
In the big game on Saturday, an extremely flawed Manchester United side beat an even more flawed Liverpool side to give us a good idea about how their seasons are going to go. The Red Devils clicked into gear in the second half and punished some poor defending from the visitors with a well-taken Daley Blind goal from a set-piece. Anthony Martial showed he might not be such a huge waste of money after all, scoring a delightful solo goal late on to secure the points. Still, neither of these two English football powerhouses will be serious challengers this season, and it looks like only United look a good bet to make the top four, most likely finishing fourth as other teams get their act together.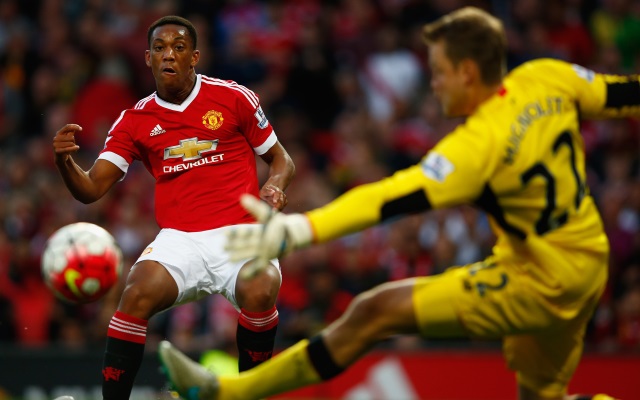 SEE ALSO:
Premier League team of the weekend: Everton duo in after Chelsea win, plus Arsenal & Man Utd stars
Liverpool FC news: Five replacements for Brendan Rodgers, including controversial raid on rivals & ex-Chelsea duo
Chelsea clear out: Seven Blues stars who are no longer good enough, including Terry, Fabregas & fan-favourite
One of those teams, of course, is Chelsea, who surely cannot continue to be this bad. Having lost again this weekend, this time 3-1 to Everton to give them the worst defensive record in the Premier League, the Blues' title challenge is surely already over before it began. Jose Mourinho's side are already an incredible 11 points behind leaders City, and just don't look like having the quality or the spirit to claw that back. Still, Chelsea are only six points behind both Arsenal and United and will fancy their chances of catching up with both, most likely ending up in second or third place this season. The longer this awful defending continues, however, the more one will wonder if the unthinkable could happen and they could drop out of the top four. This seems unlikely, though, as this is still largely the same side that won the league comfortably last season, and is one that thrives on pressure and big games. Aside from that, if Mourinho is sacked, there will be plenty of quality managers the club can attract to galvanise the players on to better things for the rest of the season – just remember what happened when they parted ways with the disastrous Andre Villas-Boas in 2011/12…
Finally, onto Arsenal, who won a fairly straightforward home game against Stoke City as any of us would expect them to do. For all the talk of needing a striker, it was the much-criticised pairing of Theo Walcott and Olivier Giroud who brought the goals, largely proving the point that, while they're good enough to beat opposition such as this, they are still some way off being the world class goalscorers who can mount a title challenge. There was little of note to say about the Gunners' performance, and, like last season and pretty much every season in living memory, it screams of 'failed title challenge and comfortable third-place finish'.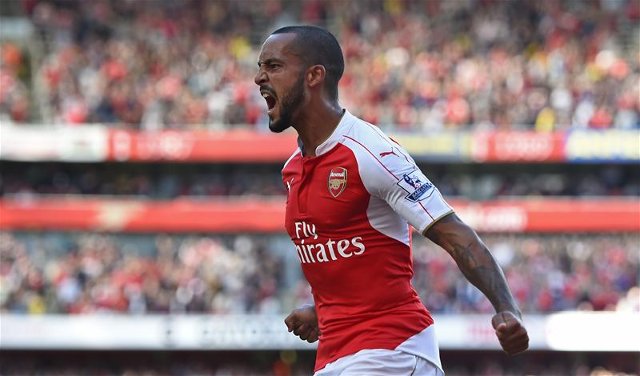 To make a not-so-bold prediction after the first five games of the season, here's the most likely outcome of this season's Premier League top four…
1. Manchester City (c)
2. Chelsea
3. Arsenal
4. Manchester United
Not wholly different from last season, with just first and second place switched around. Transfers can be unpredictable, but evidence so far suggests that the team who had the best transfer window (City by a long shot with signings like Sterling, De Bruyne and Otamendi) will make the most significant improvement, while those that stand still either get worse (Chelsea) or stay exactly where they are (Arsenal and United).
Liverpool and Tottenham don't look likely to cause any real surprises this season. Neither side looks like getting past this perpetual state of transition they're in, with the Reds making some good buys but probably too many to have a really coherent side in tune with each other, and that's without mentioning the poor performance of Brendan Rodgers in organising and motivating them. Spurs got their first win this weekend, but Harry Kane is still to score, which tells you pretty much all you need to know.
SEE ALSO:
Five reasons Chelsea should TRUST in Jose Mourinho, including Eden Hazard and John Terry form
Five most EXPENSIVE squads in Europe: Chelsea and Manchester United among top clubs
Ranking the Premier League top six by their best youngster: Man City & Liverpool high, but Martial makes his case at Man Utd