Chelsea host Maccabi Tel Aviv in their opening Champions League game, and after a terrible start in the Premier League, need to impress in the elite European competition.
The Blues training ground isn't likely to be a cosy environment at present; however, there were plenty of smiles in the senior squad as they prepare for action on Wednesday night.
Jose Mourinho, the Chelsea manager, is expected to drop a number of players from his lineup, with Branislav Ivanovic, Cesc Fabregas and Diego Costa set to be removed from the limelight at Stamford Bridge.
In their two home games thus far this season, the reigning English champions have won just a single point, having drawn against Swansea City and lost to Crystal Palace.
Nonetheless, they should cruise past their Israeli opponents.
Take a look at snaps of Mourinho's men in training: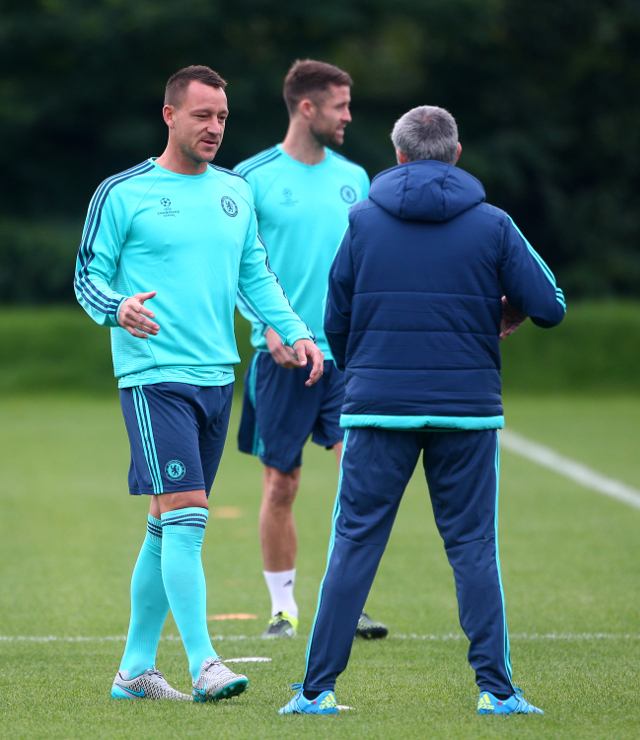 No tension between John Terry and Mourinho.  
SEE MORE:
Chelsea transfer rumours
No way, Jose! Mourinho refuses Chelsea first-team a sports psychologist for bizarre reason
Tough rugby official on how he'd 'LOVE' to deal with immature coaches like Chelsea's Jose Mourinho