Premier League predictions for this week, with Chelsea vs Arsenal the stand-out fixture.
Our Premier League predictions for this week, as Chelsea host Arsenal, Liverpool take on Norwich City and Manchester United face a difficult away game…
Saturday:
Chelsea 1-0 Arsenal – Although this might be a closer game than many of their other meetings in recent times, one would expect Chelsea to just about get the better of Arsenal this weekend. A win in the Champions League will restore confidence, and the Blues are simply too good to let this awful run of form carry on. Arsenal, as ever, have glaring weaknesses that haven't been addressed and simply don't have the big-game mentality required to take any points from Stamford Bridge on Saturday.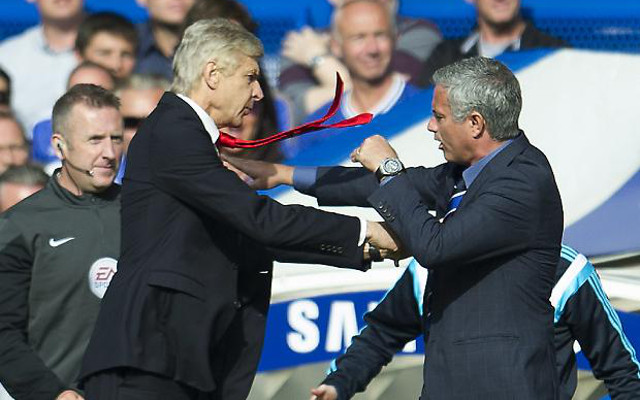 SEE ALSO:
Man Utd & PSG to compete for Cristiano Ronaldo signing next summer, says French journalist
FA investigating Chelsea boss Jose Mourinho for 'sexist and abusive' language towards Eva Carneiro
Ivanovic Chelsea: Five replacements for Blues right-back, including El Clasico pair & Man Utd transfer target
Aston Villa 0-2 West Brom – Two sides who have had a bad start, but West Brom will probably fancy their chances of winning this derby match on Saturday after Aston Villa threw away a 2-0 lead last weekend as their unconvincing start under Tim Sherwood continues.
Bournemouth 2-1 Sunderland – Again, two teams near the bottom of the table, but it looks like more bad news for struggling Sunderland as they take on a Bournemouth side that will surely grow in confidence and prove their quality under impressive young manager Eddie Howe.
Newcastle 3-0 Watford – Surely too good not to finally get a first win, Newcastle are expected to make some changes to their line up this weekend and could have too much for newly-promoted Watford if they get their act together at last.
Stoke 1-1 Leicester – Despite an amazing start from Leicester, it's hard to see them claiming yet another victory in this tough away match, though Claudio Ranieri will undoubtedly be happy enough with a point at Stoke.
Swansea 0-1 Everton – Although Swansea have made a terrific start, they surely can't keep this fine form going and will come up against a very confident Everton team this weekend, who will be looking to build on their impressive victory over Chelsea last time out.
Manchester City 3-1 West Ham – After losing to Juventus in midweek, this might not be the walkover that it could be, but Manchester City will surely have too much for West Ham, despite the Hammers' impressive performances against the big teams so far this season.