Chelsea striker Diego Costa courted major criticism for his behaviour in the Blues' 2-0 win over Arsenal. Despite hitting Laurent Koscielny in the face, he wasn't ejected from the game, but he could be banned from the next match or more.
According to Daily Mail, the FA are charging Costa with "violent conduct" after grabbing Koscienly in the face and later knocking him to the ground.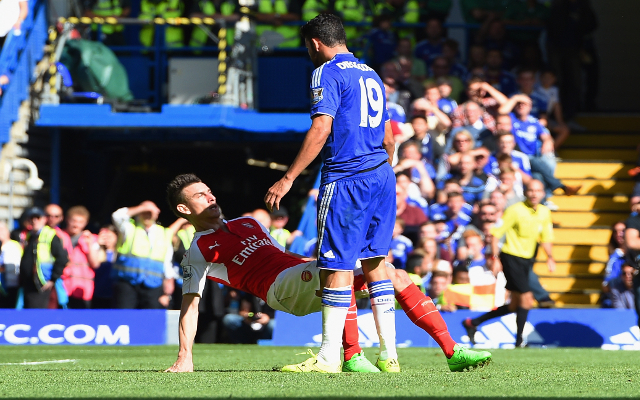 For his actions during the match, Costa only received a yellow card but his behaviour later led to a confrontation with Gabriel Paulista that ultimately resulted in the latter getting a red card for back-tapping Costa's leg – infuriating Arsenal fans in the process.
The violent-conduct penalty could result in a three-game suspension for Diego Costa. The Daily Mail reported that Costa has until Tuesday afternoon to appeal.
Gabriel was charged with improper conduct and will have until Thursday to appeal his impending ban.
After scoring a handful of goals to start the 2014-15 season, Costa has just one goal in six Premier League matches to start this season.
SEE MORE:
Chelsea team-mate brands Diego Costa a 'cheat' following Arsenal clash
Tottenham set to win race to sign Arsenal & Chelsea striker target this January
Chelsea target responds to talk of Blues interest: Serie A defender on Jose Mourinho's shopping list