Ten deals already on the cards for the January transfer window, featuring Arsenal and Chelsea.
The summer transfer window may not have been closed for long, but it's already looking increasingly clear how the big clubs might be spending their money in January.
Read on to see ten deals we believe are firmly on the cards for this winter, with the likes of Arsenal, Chelsea, Manchester City and Barcelona learning how they need to strengthen…
1) Dani Alves (Barcelona to Chelsea)
A move that has been talked up a lot in recent days, Dani Alves to Chelsea makes perfect sense this January as the Blues seek a replacement for Branislav Ivanovic, and it is thought that Alves could be made available as Aleix Vidal becomes first choice at the Nou Camp.
2) Daniele Rugani (Juventus to Arsenal)
Linked strongly with Arsenal in recent times, Daniele Rugani is seemingly available for around £13m this winter – an amount even the Gunners might be willing to pay after being criticised for a lack of summer transfers.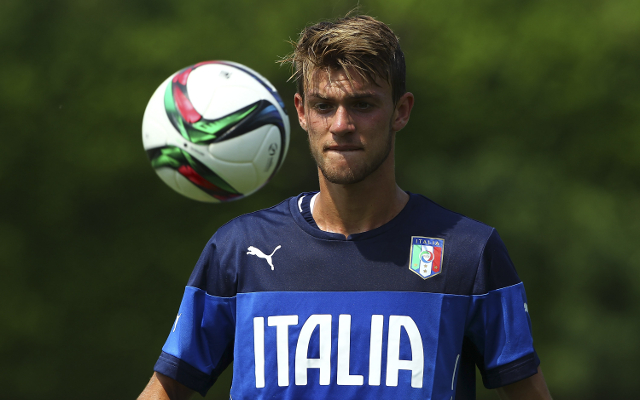 SEE ALSO:
Tottenham 3-8 Man City: Combined XI of this weekend's Premier League opponents, with no room for Harry Kane
HOT image gallery: Kelly Brook gives sneak preview of 2016 calendar
Best wingers in the world – Hazard & Bale in our top 20!