While most athletes in any sport would feel flattered to have their faces in a AAA-rated video game, one Chelsea starlet was actually put off by his appearance in the biggest football game in the world.
According to the Metro, Chelsea youngster Kasey Palmer got upset at the way he looked in the new FIFA 16 video game, taking to Instagram to complain that his portrayal didn't show how good looking he was.
'I'm a 9/10 looking about a 6/10, my hair thooo' – Palmer wrote accompanied by this digital image of his in the popular game: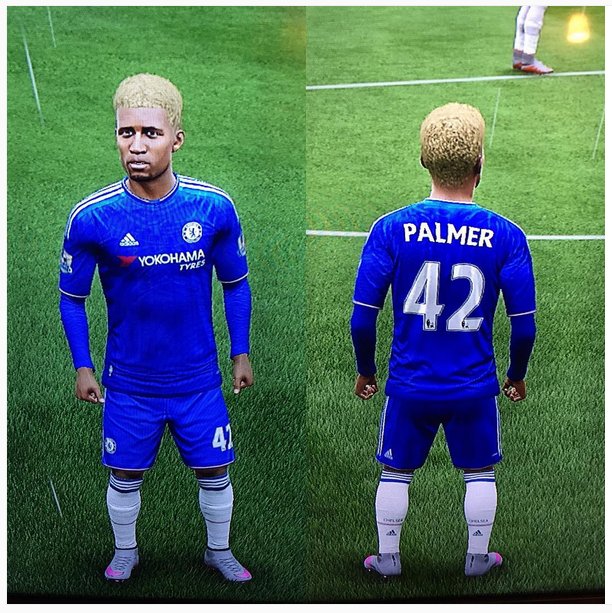 Well, they certainly got the hair right…as Palmer was so keen to point out.
The 18-year-old Palmer plays attacking midfielder for Chelsea's Under-21 team, so it's impressive that EA Sports were nice enough to give him a spot in the game in the first place!
The latest installment of the FIFA video game series released in North America back on September 22nd and in Europe on September 24th.
Lionel Messi was the primary cover athlete with Jordan Henderson accompanying him in the United Kingdom release. USWNT star Alex Morgan was featured in the United States, Mauro Icardi in Italy, Antoine Griezmann in France and Oscar in Brazil.
SEE MORE:
Chelsea plot €20m move to sign Barcelona wide-man to help resolve problem area
(Image) Chelsea captain John Terry spotted parking in disabled spot
10 best Premier League South Americans ever: Arsenal star Alexis Sanchez joined by Man Utd, Liverpool & Chelsea greats