Arsenal & Manchester United combined XI ahead of weekend clash.
Arsenal and Manchester United meet in the Premier League this weekend for one of the biggest fixtures of the season, and here's a look at how their best players could all fit into one superb combined XI…
GK: David de Gea (Manchester United)
One of the best goalkeepers in the world, it must be said that Manchester United goalkeeper David de Gea is ahead of Arsenal's Petr Cech at the moment, even if the former Chelsea man has had the better career.
DR: Hector Bellerin (Arsenal)
One of the best young defenders in Europe, Arsenal right-back Hector Bellerin is a superb attacking full-back and currently looks a better bet than United new-boy Matteo Darmian.
DL: Nacho Monreal (Arsenal)
A player who scored against United in the FA Cup last season, Nacho Monreal has shown tremendous improvement in recent months and is now surely one of the most underrated defenders in the game.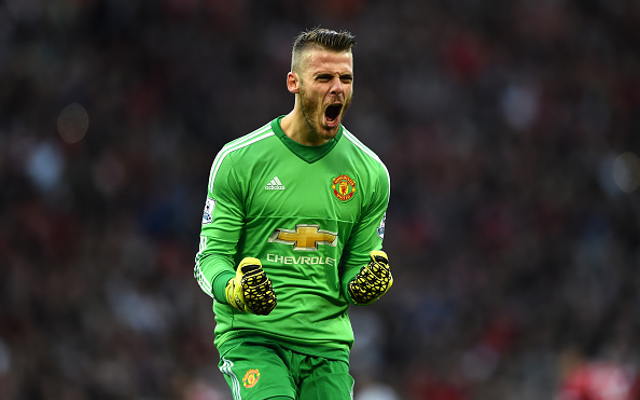 SEE ALSO:
Man Utd transfer news: Reds to unleash £122.5m new-look attack, including Chelsea target – report
Best goal records in the world as Real Madrid's Cristiano Ronaldo reaches 501 career goals
The new Galacticos: Real Madrid XI if they make Chelsea & Man Utd raids, plus Lewandowski upfront & Ronaldo exit