Arsenal fans complain, but what they'd give for these controversial stars!
SEE ALSO:
Best young midfielders – Pogba, Koke & more!
Best young defenders in world football, with Arsenal, Liverpool, Chelsea & Man Utd starlets
Champions League team of the week
Arsenal are known for their strange and undying commitment to doing things 'the right way', but here's a look at five of their biggest pantomime villains that they'd actually love to have in their ranks!
1) Diego Costa (Chelsea)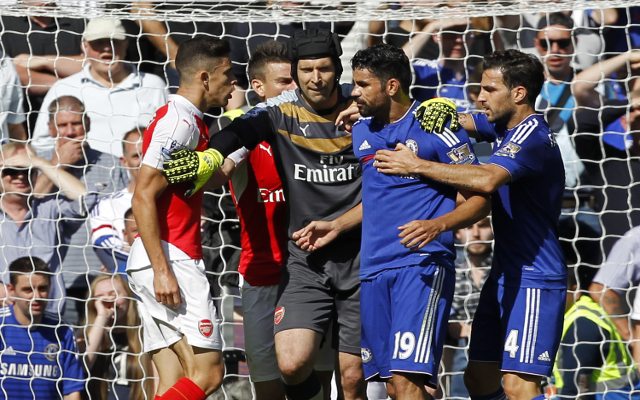 Heavily criticised for his antics in Chelsea's recent win over Arsenal, there's no doubt Diego Costa is the kind of player you love if he's in your team, and hate if he's not. Still, his mentality and fighting spirit is exactly the kind of thing this Gunners side has lacked for some time, something that wasn't a problem when they had bigger characters like Patrick Vieira and Martin Keown in their more successful squads of the past.