In his latest column for the Daily Mail, former Liverpool and England defender Jamie Carragher has written a piece slamming the seemingly easy way into Roy Hodgson's national squad at the moment, referring to call-ups for Danny Ings and Dele Alli.
Surely attempting to be controversial more than provide any serious analysis, Carragher opens his piece with the following: "It's never been easier to win an England call-up. If anyone doubted that, Roy Hodgson's latest squad proved how quickly a young player can be elevated.
"Dele Alli's inclusion in the group for the games against Lithuania and Estonia was the selection which caused eyebrows to be raised. After three Premier League starts for Tottenham and two Under 21 caps, suddenly Alli has been presented with a chance to stake his claim to go to Euro 2016."
Of course, this is total hypocrisy from the ex-Reds ace, who is one of many, many pundits in this country to previously slam the lack of chances for young English players.
Just over two years ago, Carragher was quoted in the Independent as saying there should be a limit on foreign youngsters joining Premier League academies, in order to give 'our boys' more of an opportunity to reach their clubs' first-teams, and as a result, presumably, improve the fortunes of a perpetually bad England side.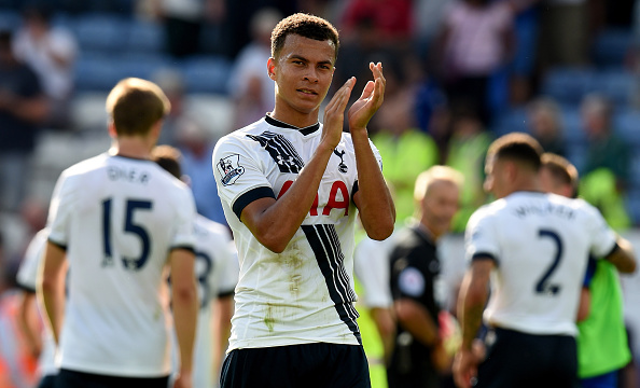 SEE ALSO:
Man Utd predicted line up vs Arsenal: Schweinsteiger DROPPED, change in defence & Martial up front
Arsenal predicted line up vs Man Utd: Key trio return, Walcott battles Giroud for striker spot
Chelsea predicted line up vs Southampton: Hazard returns for Blues, but playmaker dropped for poor form

Still, there is just no pleasing some people, and with England the soul-searching just goes on and on. One minute, the best young talent in this country is being stifled by signings from abroad, the next it is becoming far too easy for players to pull on the Three Lions shirt after a few good games for their clubs.
Looking at the success of the German national team, it is precisely this approach that has given a sense of continuity and development together. Players like Mesut Ozil and Sami Khedira quickly went from Under-21 level to the senior side together, and made that transition very smoothly. Can it really be so harmful to get a top talent like Dele Alli in the side early on, so he can grow into his role in the England team and feel much more established by the time the European Championships come along?
Either way, this constant attempt to do down everything England do is going to harm their chances forever. If players are handed call-ups, they need to feel they've earned them and could do without this intense level of scrutiny from day one. Let them start young, let them learn, and let them do it out of the spotlight for once.