Mourinho in crisis – five replacements for Chelsea.
Following Chelsea's 1-3 home loss to Southampton Jose Mourinho immediately took to the podium to state that he's irreplaceable and that club owner Roman Abramovich wouldn't dare fire him since there's no one better available.
While Mourinho's track record is one of the best in the world and can be measured against any all-time great manager, there's no such thing as "irreplaceable" in football.
Here at CaughtOffside we're going to take a look at who Abramovich should be willing to call if Jose Mourinho does find himself with a pink slip…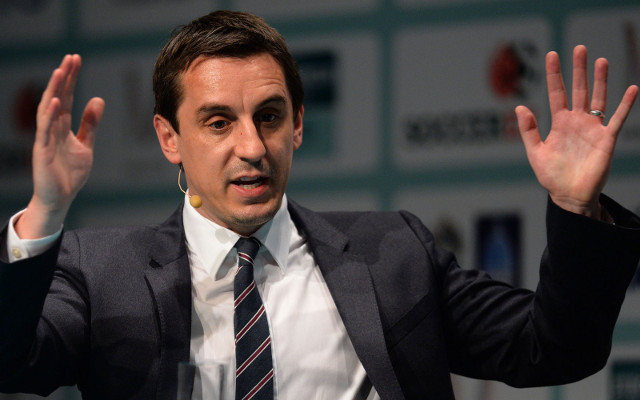 5. Gary Neville, England
The Manchester United legend is completely new to the managerial ranks, but he's been a valuable asset to Roy Hodgson's coaching staff for England and is as sharp a football mind as anyone Sir Alex Ferguson ever coached.
SEE MORE:
Selling club? Chelsea's much-improved XI if they kept their best players, with Cech, Robben & more
Jose Mourinho: I don't want my Chelsea players to behave like ostriches
Chelsea poised to sign Arsenal & Man Utd targets in TRIPLE La Liga raid this January: Report