These two Premier League giants have had some real SHOCKERS…
As Arsenal prepare to take on Manchester United in today's Premier League big game, here's a reminder of some of the very WORST to play for both sides, in our combined FLOP XI…
GK: Manuel Almunia
Truly one of the worst goalkeepers ever seen in the Premier League, former Arsenal shot-stopper Manuel Almunia was inexplicably number one for nearly four years.
DR: Emmanuel Eboue
A terrible right-back, Emmanuel Eboue started brightly but became a big liability and, frankly, an embarrassment with his performances and attitude for the Gunners.
DL: Andre Santos
Not the last overweight Brazilian in this line up, it's another former Arsenal flop Andre Santos who makes it in at left-back.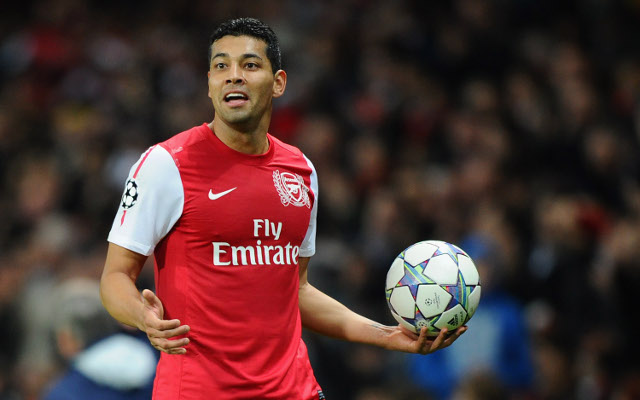 SEE ALSO:
Where are they now? Teams from last time Arsenal beat Manchester United at home
Fifa 16 young players set for a ratings increase, including Pogba!
Five Manchester United players Arsenal tried to sign, including Anthony Martial & ex-Chelsea star