Klopp to Liverpool – the ex-Dortmund manager could do better.
It is becoming all the more clear that Liverpool will eventually land their top target and hire former Borussia Dortmund boss Jurgen Klopp as their new manager this week.
With Brendan Rodgers sacked on Sunday, the Reds are taking full advantage of the German's availability, with the two-time Bundesliga winner and Champions League finalist representing a rare opportunity for the club as they seek to bring in an upgrade on the head coach they've just got rid of. For Liverpool, this move makes perfect sense and should be a masterstroke if it comes off.
However, it is bizarre to think that a manager as good as Klopp might rush into such a poisoned chalice of a job. The 48-year-old may have risked his reputation slightly with a poor final season in charge of Dortmund, but he is still regarded as a big name destined for a big club. It wasn't so long ago that he was being talked about as a contender to take charge at Barcelona, Real Madrid, Manchester City or Arsenal. If he takes on a difficult job at Liverpool now, he really could embark on a worrying career path.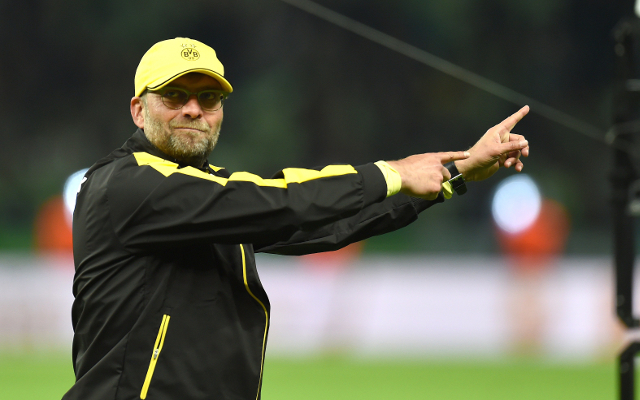 SEE ALSO:
Klopp Liverpool: Why Reds must be cautious over ex-Dortmund boss & consider THIS alternative
Bayern Munich could hijack Liverpool manager move with doubts over Pep Guardiola
Best wingers in the world – Hazard & Bale in our top 20!
Looking at the squad he'd inherit at Anfield, there is no guarantee that even a miracle worker such as him could turn things around. Liverpool have started badly this season and are badly short of the talent required to make the top four – make no mistake, this squad is nothing like the best one Klopp had at Dortmund.
As well as that, bigger roles may become available quickly. There is serious doubt over Jose Mourinho's future at Chelsea after a nightmare start and poor morale behind the scenes, and that is the calibre of club Klopp must be aiming for, with the likes of Eden Hazard, Oscar and Diego Costa sure to shine under his expansive and exciting style of football.
There have even been whispers about Bayern Munich, who expect to lose Pep Guardiola in the summer. Whether or not Klopp feels too loyal to his old club to move to the Allianz Arena, he must surely recognise that there will be teams ready to offer him Champions League football, prospects of silverware, better players, and bigger transfer budgets than at Liverpool.
Being the person that he is, Klopp will be itching to get back into the game as soon as possible, but he'd certainly be wise to take this word of warning and think twice about Liverpool.