Klopp Liverpool – why it might not be the right move.
SEE ALSO:
Liverpool consider ex-Chelsea manager to replace Brendan Rodgers (not Carlo Ancelotti)
Liverpool 'open talks with Arsenal target, deal could be done this week'
Premier League team of the weekend: Arsenal quartet in after Man Utd win, plus five-goal Sergio Aguero
Speculation is growing that the Klopp Liverpool move is imminent after the Reds sacked previous manager Brendan Rodgers over the weekend, but is this really the best move for the club?
While the availability of such a big name will no doubt have played a part in Liverpool's thinking with regard to letting Rodgers go so early in the season, the German tactician should perhaps be scrutinised a little more closely than he has been.
Yes, he did, in a sense, work wonders with Dortmund, but it is still worth considering that there are many paralells with the work done by the recently-departed Northern Irishman.
When people debate Rodgers' legacy at Anfield, his fans will point the 2013/14 season as an incredible achievement – one that, in many ways, would ultimately cost him his job as it was a title challenge that came much earlier than expected; the club were ahead of schedule in terms of building a competitive side, and the emotional turmoil of ultimately losing out on the final day of the season meant there was simply no recovery.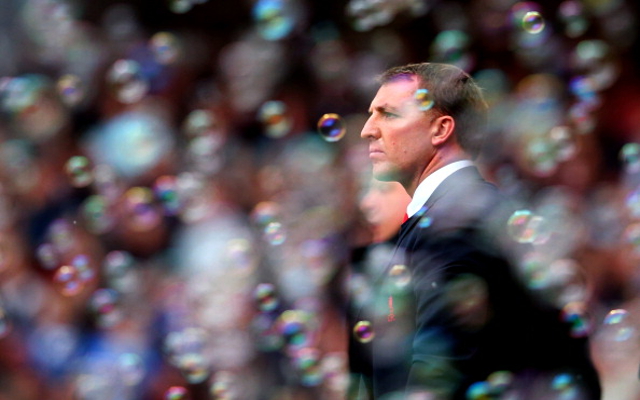 Still, it could be argued that actually Rodgers really benefitted from a specific set of circumstances that year – Luis Suarez being at the very top of his game (something that would have happened under any manager), Daniel Sturridge staying relatively injury free (clearly a bit of a one-off, based on his record since), and above all a lack of real competition elsewhere: Chelsea were in transition and poor in their first season with Jose Mourinho back at the helm, Arsenal imploded as they usually do after a fine start, and Manchester United were nowhere to be seen in terms of the title race with David Moyes' disastrous reign seeing them finish 7th and struggling to cope with the retirement of Sir Alex Ferguson. In the end, it was a Manchester City side that weren't so thoroughly convincing themselves that pipped Liverpool to the title by just two points.
Klopp's work at Dortmund also deserves some asterisks beside it; his two Bundesliga titles came at a time when Bayern Munich were rebuilding, and when that is the case there is little else in the way of competition in Germany. It is a popular league, no doubt, with a lot going for it in terms of atmosphere and the development of young players, but Dortmund had a relatively easy ride and took full advantage of a Bayern side in disarray. Some smart signings may have been made in the form of players like Marco Reus and Robert Lewandowski, but there were plenty of awful buys by Klopp too, something Rodgers has rightly been criticised for.
Benefitting from the superb form of players like Mario Gotze and Lewandowski, both of whom eventually left for Bayern, Klopp was unable to come even close to replacing them, and his side fought relegation in his final season in charge, with a late run of form finally seeing them climb to 7th, but 33 points behind Pep Guardiola's champions.
SEE ALSO:
Best young midfielders – Pogba, Koke & more!
Find out the world's richest footballers in 2015!
Liverpool transfer news
If he does move to Liverpool, Klopp will not be inheriting a side as good as his early Dortmund one, without the individual brilliance of players like Lewandowski to carry him through.
It is for this reason that the Merseyside giants must consider a more bold move for Carlo Ancelotti. The Italian is undoubtedly a level above Klopp, having proven himself in leagues all around the world with a hugely impressive collection of the best trophies; three Champions League titles, a Premier League and FA Cup double in his first season at Chelsea, the Serie A title with AC Milan and Ligue 1 with Paris Saint-Germain.
The 56-year-old has largely worked with squads of players superior to this Liverpool one, but he played a large part in building that famous Milan side that won the European Cup twice under his reign, and also took a declining Chelsea side to a new level without any real signings of his own, showing how much influence he can have over a team's style of play.
It has been a long time since Liverpool had a manager of that calibre, but that is how high they must aim if they are to restore the glory years. Sadly, despite the legend that surrounds the immensely popular Klopp, he is not enough of an upgrade on Rodgers, he would simply represent another sideways step.