Gunners missed a golden opportunity with Klopp availability.
Arsenal deserve some recognition for sticking with Arsene Wenger through some difficult times, but will the Gunners also live to regret their failure to end his time with the club at the right moment?
It would be wrong to compare the legendary Frenchman with Brendan Rodgers, no matter how much he clearly isn't the world class coach and innovator that he once was, but it is worth looking at Liverpool's admirable ambition to replace one manager simply because a better one was available – opportunities like this don't come along every day and must be taken.
It's one thing Arsenal sticking with Wenger when they claim all the best managers in the world are currently employed, often by bigger clubs, but with Jurgen Klopp available after leaving Borussia Dortmund, more should have been done to ensure he was snapped up before a rival got to him first. Now it's too late, and Liverpool have a world class new man at the helm who can turn their fortunes around, possibly even this season.
Still, there are other names out there for Arsenal to consider. One of them, Carlo Ancelotti, was also linked with the Anfield post, but remains unattached after being very harshly sacked by Real Madrid. There are understandable criticisms of the Italian, who has only ever truly succeeded with big-spending clubs. His Champions League record, however, absolutely puts Wenger in the shade and is almost reason enough for him to be seen as a major upgrade.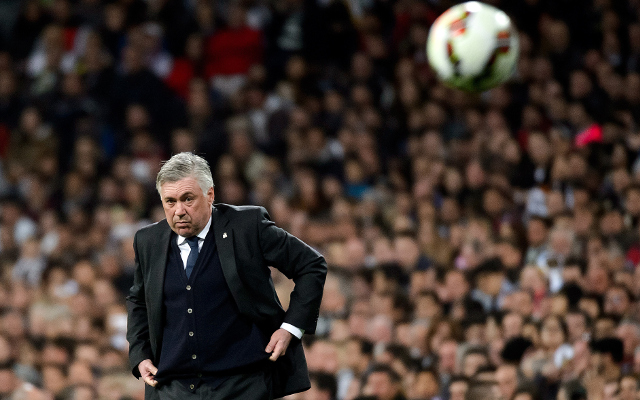 SEE ALSO:
Ten players you didn't know hadn't retired, including ex-Man Utd duo & once-great Brazil striker
20 Excellent Strikers In Football Manager 2015 Available For Less Than £20m
Best young defenders – Zouma, Shaw & Arsenal starlet!
It must also be noted that Arsenal do now have the money to compete with Europe's bigger clubs, it's just that Wenger is known for his fear of looking to the transfer market to solve all his problems. The 65-year-old is stubborn and won't give up on his policy of unearthing young talents, of trusting the players he has in his reserves. When you see superb players like Francis Coquelin and Hector Bellerin emerge almost from nowhere, you can see why.
Still, Arsenal and Ancelotti could be a great fit and would take the north London club to the next level. Elite European clubs need elite managers, and the former Chelsea boss is just that. He has worked with world class players throughout his career, and he has found ways to take even established stars like Cristiano Ronaldo, Frank Lampard and Didier Drogba to a step above their already high standards. All this while bringing an attractive brand of attacking football that would keep the Emirates Stadium crowd happy.
Arsenal have not had the worst start to the season, but their Champions League hopes hang by a thread and they don't look significantly improved from last season to persuade us that they can do away with all their old problems and see it out in the title race. Sentiment must be put aside and a new manager must be brought in before he inevitably goes and embarks upon more silverware-winning with a rival.