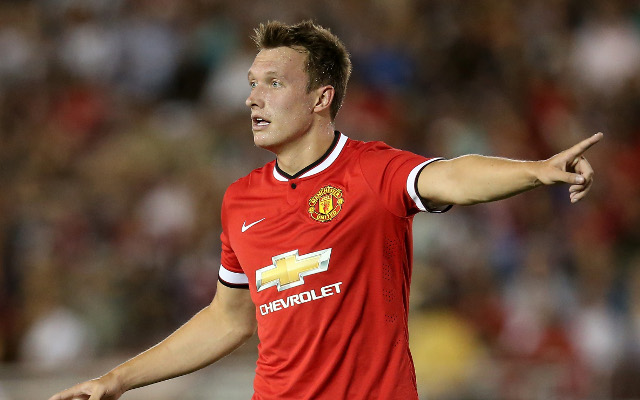 DF Matteo Darmian – 7/10
Part of a huge defensive effort for Man United and played his part as well. Darmian had two successful tackles, two clears and drew two fouls.
DF Chris Smalling – 8/10
Sensational day for Smalling, who had an assist to Schneiderlin's goal to go along with four clears and a drawn foul. He played extremely smart football and kept Everton off balance.
DF Phil Jones – 8/10
Have to give serious props to Jones for playing such a solid game after a serious-looking nose injury suffered in the first half that took him out of the game for a period of time. He cleared the ball a whopping seven times
DF Marcos Rojo – 6.5/10
A very unwise decision to body-check an Everton player could've resulted in an injury but did draw the yellow card. Nonetheless, very hard to take points away from Rojo for a solid outing on defense.