Mathieu Flamini – 1.5/10
All Arsenal said: "Flamini was another player who looked like he had no interest in being on the field, and his lazy defending means he was just as culpable for the first goal."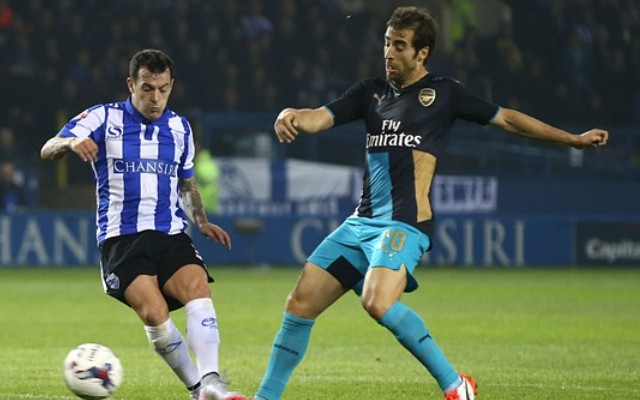 Glen Kamara – 2/10
All Arsenal said: "The young Finnish midfielder looked way out of his depth, and was dominated in midfield. He also was far too timid with the ball, often slowing down our momentum by opting to pass back or play the simple ball sideways. Put in a couple of good challenges, but was rightfully substituted."
Kamara was replaced by Krystian Bielik (3.5/10) on 60 minutes.
All Arsenal said: "The Polish star was decent when he came on, but was never likely to make anything happen."
Alex Oxlade-Chamberlain – N/A
Lasted less than five minutes before pulling up with a tight hamstring, which prompted Wenger to make a very early substitution. Theo Walcott (N/A) replaced the Ox, but he too picked up an injury – a problem with his calf – and was taken off midway through the first half, making way for Ismael Bennacer (2.5/10).
All Arsenal said: "[Bennacer] to make things happen, but was bullied out of possession far too easily."