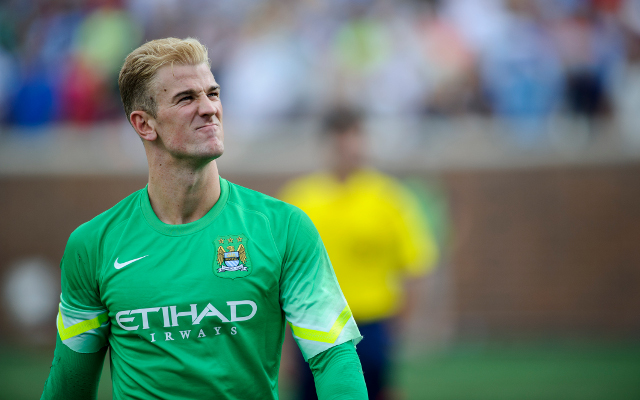 GK Joe Hart – 4/10
That dropped ball that results in a Norwich goal was unforgivable. Hart would be in serious trouble in Man City hadn't got away with the win.
DF Aleksandar Kolarov – 6.5/10
Good day for Kolarov with six corners, four cleared balls and a rare shot.
DF Nicolas Otamendi – 10/10
It's nearly impossible to execute a header better than the one Otamendi pulled off in the second half. Add in six successful tackles and 10 clearances, and you have the formula for one of the best games of his career.
DF Vincent Kompany – 7/10
Kompany was very close to a goal on his lone shot. He also cleared the ball five times in ninety solid minutes.
DF Bacary Sagna – 6/10
Decent performance by Sagna who drew a foul and made a successful tackle.