After a miserable week for Manchester United, Louis van Gaal has explained what went wrong for the Red Devils in their Premier League match against Crystal Palace.
United travelled to Selhurst Park on Saturday on the back of two 0-0 draws—against Manchester City in the derby last weekend, and against Middlesbrough in the Capital One Cup in midweek.
Van Gaal's side were unable to find the net against their London opponents, and indeed, only mustered one shot on target during the course of the match.
Speaking after the match, the Dutch coach has admitted that Palace were the better side, and has not held back in criticising his team for their disappointing showing on Saturday.
"When you are not creating so many chances you cannot complain," the coach began, as reported by Goal.
"Against Middlesbrough I thought we had chances to finish, so that is of more concern. But today we had no chances to win it.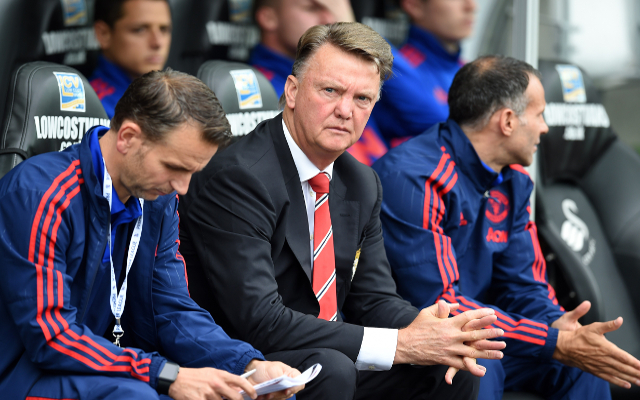 "I think it was obvious that Crystal Palace started very well in this game, they won every second, third ball and we didn't touch it.
"Then after 15 minutes we came into the match, had positional shape and made chances, like Ander Herrera in the last minute of the first half."
The disappointing draw saw United drop down to fourth in the EPL table as they were overtaken by Leicester City, who came from behind to defeat West Bromwich Albion.
United's lack of goals will surely be a concern, as the Red Devils have scored only 15 goals—11 less than leaders City and six fewer than second-placed Arsenal.
SEE MORE:
Ex-Manchester United & England striker splits from dancer wife after only four months of marriage
Chelsea ratings from 3-1 defeat to Liverpool: Mourinho 3/10, Dirty Diego equally bad
Not "Special" anymore? Victorious Liverpool fans taunt Jose Mourinho during 3-1 win over Chelsea
"In the second half Crystal Palace had more strength. When you play like Crystal Palace did with the long ball the pressure is always on our goal.
"Still, I think we could have scored in the second half but we were not the better team today and that's a concern.
"I cannot train anymore because we have to recover, recover, recover. We have a game every three days so I have to speak more.
"The most important thing is to score in the next game."