Anyone who thought that Didier Drogba didn't have anything left in the tank needs to watch just three or four of him games with the Montreal Impact. The two-time Golden Boot winner has turned the moribund club into the hottest team in MLS, poised to make an incredible run in the MLS Cup Playoffs.
With the Chelsea legend only a few weeks away from needing work at the conclusion of the MLS season, however, there are rumours that he is poised to make a return to Europe on loan.
That in mind, let's take a look at which Premier League clubs would most benefit from bringing the 37-year-old striker back to England:
SEE MORE:
Manchester United legend to make playing return aged 49
Chelsea legend set to return to Europe after brief MLS spell
Manchester City chasing £8m Sergio Aguero look-alike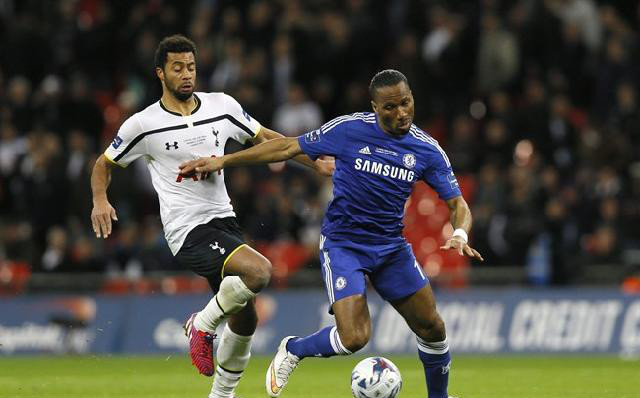 5. Tottenham Hotspur
Harry Kane can't do it by himself. The team is just one veteran scorer from making a serious run at a top four finish.