Arsenal centre-back Per Mertesacker has revealed the reason why the Gunners have failed to hit top form in recent weeks.
The Gunners are limping into the international break after being thoroughly outclassed by Bayern Munich in the Champions League and labouring to a point in the North London Derby in Sunday. Indeed, Arsene Wenger's side were fortunate to take anything from that match, with the visitors dominating for large stretches of the contest.
Arsenal—as has so often been the case in recent seasons—are struggling to deal with a spate of recent injuries, with Wenger's hands tied as he attempts to compensate for a series of absentees.
Alex Oxlade-Chamberlain, Theo Walcott and Aaron Ramsey were all absent against Spurs, reducing Wenger's attacking options, while Hector Bellerin was also missing, meaning that Mathieu Debuchy stepped in at right-back.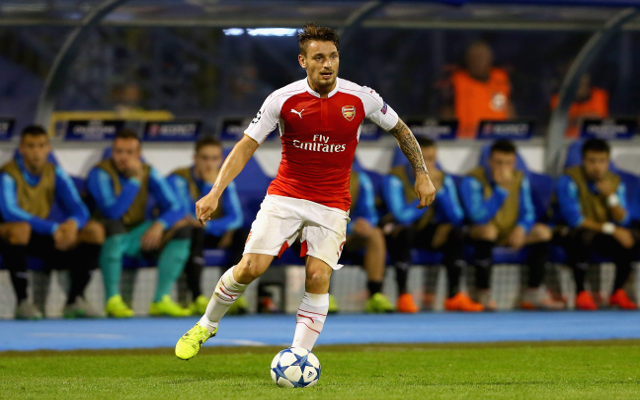 Jack Wilshere and Danny Welbeck have also spent long spells on the sidelines, and it's not immediately evident when either man will be back.
"It was fun to play but we all looked a bit knackered, especially in the first half," said Mertesacker after the derby, speaking to The Sun.
SEE ALSO:
Chelsea source reveals that Blues players have appealed to club legend to return and save them
Arsenal injury update: Trio of stars tipped for imminent return
Forget Chelsea! This high-profile coach tipped to replace Pellegrini at Man City
"We gave absolutely everything to get a draw and we will enjoy next weekend off, a few of us, then back to duty the next week.
"We stayed with the same line-up as against Bayen Munich, apart from Gabriel.
"Over a short period, you can replace a couple of players but with two games a week — and the intensity will not lessen — you need a lot of players who can replace each other and come and give energy.
"That is important — it is how we beat Bayern Munich.
"Theo [Walcott] played for 75 minutes and then Olivier Giroud came on and gave us a different style and had a massive impact on the game. We need game-changers.
"That is what, with injuries, we suffer a bit by. I'm convinced that after the international break we will have more options and therefore more confidence.
"Our fans backed us even when we suffered and it was a tough game for us, we came out stronger and felt a bit of pressure not to lose, that was important and we finally got a good point."