Arsenal boss Arsene Wenger had some choice words about the FIFA Ballon d'Or Award and how it "encourages selfishness." But the reigning two-time winner of the award – Cristiano Ronaldo did not take too kindly to Wenger's comments, or their context.
"[Those are his] opinions," Ronaldo told the Evening Standard in response to Wenger's recent accusations about what the pursuit of the award does to players and teams.
"I respect opinions but that's it."
Prior to the north London derby against Tottenham Hotspur, Wenger was asked whether he would choose Ronaldo or Barcelona star Lionel Messi to win the coveted award, but Wenger had a different answer entirely.
"I would go for nobody because it's not my problem at the moment. It's a debate that is always very difficult," he said.
Arsene Wenger has only ever managed a runner-up for the Ballon d'Or since taking over as the Arsenal boss. Star striker Thierry Henry finished second behind Juventus' Pavel Nedved in 2003, and finished third behind Real Madrid's Fabio Cannavaro in 2006.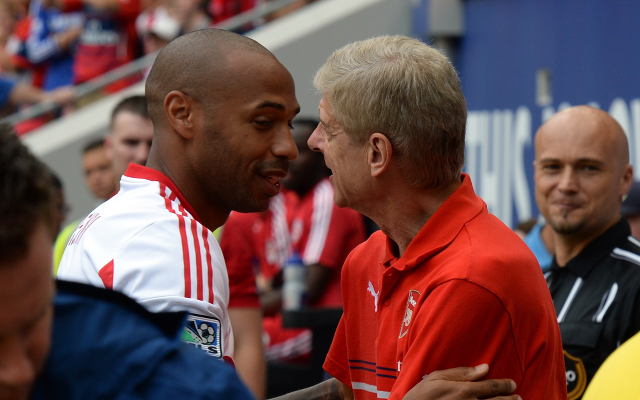 "First of all," Wenger added "I'm against that debate because I think we are first a team sport. As a manager I always feel responsible to encourage the collective effort rather than singling people out.
"I think the modern world is too much about individuals and we as managers are more worried about the collective.
"I'm not too much of a fan. I'm against the Ballon d'Or. I'm against all these things. I've seen careers destroyed because the players are too much obsessed to get individual rewards.
"I feel sometimes it encourages selfishness and people inside the game to go too much for their own sake when some partners are in a better position. Even the agents sometimes motivate the players to get individual rewards because they are more valuable on the market after. That's why I'm against it."
Ronaldo and Messi are the only two footballers to capture the Ballon d'Or in the last seven years. Ronaldo won his first as a member of Manchester United during the club's incredible 2008 run.
The last Englishman to win the award was Liverpool's Michael Owen back in 2001.
SEE MORE:
Chelsea legend opens ice cream store with help from former teammates
Drogba to Chelsea, Gerrard to Liverpool, Pirlo to Arsenal: 11 MLS stars who should move to the EPL in January
Arsene Wenger wants to bring former midfielder back to Arsenal; £7.1m transfer in the works