Nearly an hour before their big match against Liverpool, Arsenal had dropped a stunner at West Bromwich Albion to give Manchester City a chance to take the No. 1 ranking on the table all for themselves. Rather than capitalize on the opportunity against a reeling Liverpool team, Manuel Pellegrini's side dropped the ball.
An early own goal from Eliaquim Mangala made fans at the Etihad bow their heads in shame, a goal from Philippe Coutinho 15 minutes later made their jaws drop, and a goal from Roberto Firmino just minutes later made them weep.
Though Sergio Aguero scored an incredible goal to end the half, Manchester City were unable to build off the momentum and ultimately gave up a fourth goal to Martin Skrtel to secure the devastating 4-1 loss that dropped them from first to third place on the table.
Here are the Manchester City player ratings:
SEE MORE:
(Video) Jamie Vardy Record-breaker: Watch the goal that equalled Manchester United legend's record
(Video) Relive Everton's DEVASTATING first-half display as Aston Villa are DEMOLISHED
'Our season is over' – Arsenal fans react to Francis Coquelin injury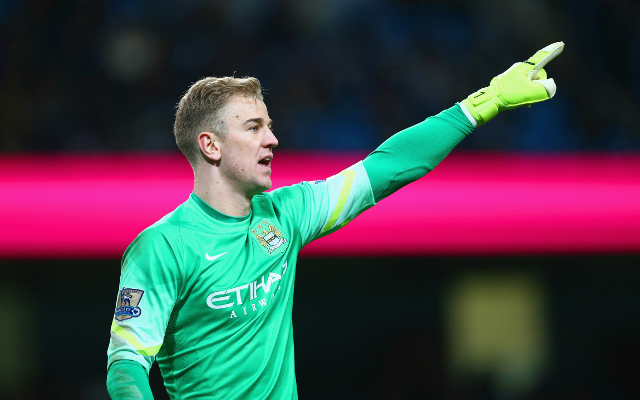 GK Joe Hart – 5/10
Rough day for Hart, who had to play against his own teammates at times. The difference between his first- and second-half performances were night and day though.