During a 4-0 annihilation of Aston Villa on Saturday, Everton striker Romelu Lukaku scored his 50th and 51st goals since moving to the Premier League.
Besides being an impressive milestone for any player, it was especially unique because Lukaku is still just 22-years-old – making him one of only five players in Premier League history to achieve the feat before age 23.
Who are these rare youngsters to score fifty times while they were still too young to graduate college? Not forgotten stars, but some of the greatest scorers in Premier League history.
Here are the five youngest players to score fifty goals in the Premier League:
SEE MORE:
Manchester City player ratings vs Liverpool: 4-1 loss as Sergio Aguero's big return wasted
Barcelona player ratings vs Real Madrid: 4-0 win as Luis Suarez & Iniesta perfect in El Clasico ROUT
(Video) Relive Everton's DEVASTATING first-half display as Aston Villa are DEMOLISHED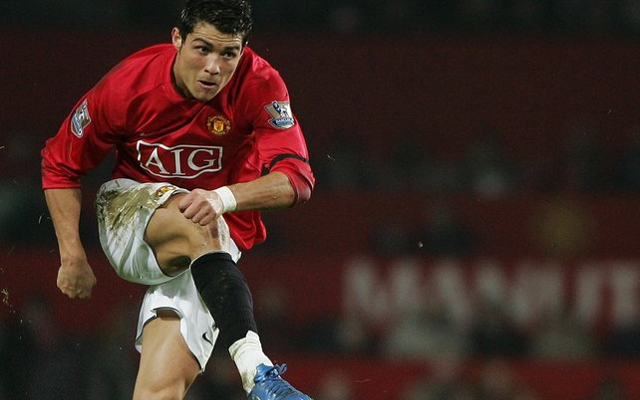 5. Cristiano Ronaldo – 22 years, 11 months
One of the few scoring-related lists where Ronaldo doesn't take first place, the former Manchester United superstar achieved the feat while scoring a hat-trick against Newcastle in January 2008. Just over a year later he would transfer to Real Madrid and has since become the club's all-time leading scorer.