Claudio Bravo put on a masterful performance guarding the goalpost for Barcelona in their dominating 4-0 win over Real Madrid in El Clasico. Although he is clearly performing at an elite level for the club, Bravo has not been given any significant time outside of La Liga since signing with the team back in 2014.
The reason for Bravo's snubbing has been the dominance of Marc-Andre ter Stegen, who has started all but one of Barcelona's non-La Liga competitions since joining the club in 2014 (just several months before Bravo).
With Bravo, Barcelona took the La Liga title, but ter Stegen helped Barcelona claim the Copa del Ray, Champions League and the Super Cup. It's a great problem to have when a club has not one, but two elite goalkeepers who can be relied on at all times, and in all competitions.
And we haven't even mentioned the possible return of Lionel Messi yet…
Here is the Barcelona predicted XI for their Champions League bout with AS Roma on Tuesday:
SEE MORE:
Arsene Wenger reveals Arsenal's new defensive midfielder in the wake of Francis Coquelin injury
Man United transfer gossip: Lingard in line for bumper pay rise as Bale re-emerges on the radar
Arsenal given green light to move for Diego Perotti as Genoa need £9.8m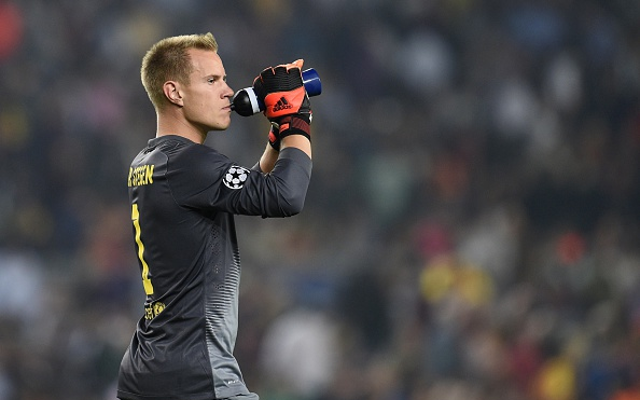 GK Marc-Andre ter Stegen
ter Stegen has been the Champions League starter for the first four matches, and that shouldn't change in spite of Bravo's masterful performance.