Kristina Macmillan, the WAG of ex-Manchester United and England star Alan Smith has revealed how she ended her relationship with the forward after finding him in bed with another woman.
The 29-year-old confirmed her split from 35-year-old Smith last week, and in a revelatory interview with The Sun, a source close to the X Factor dancer has revealed how Macmillan found out about Smith's infidelities.
"She is furious. She has given up her life for him and moved up from London where her dance career was taking off," the source told The Sun.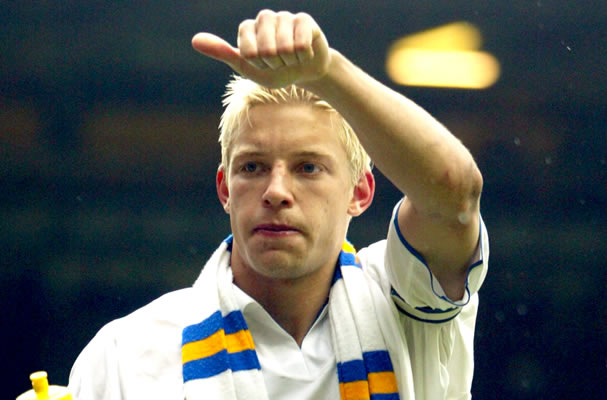 "She trusted him and believed he wasn't a stereotypical footballer," she continued. "She's annoyed that he's lied and then twisted the story to make her look bad. She wants people to know the truth."
The 35-year-old is understood to have enjoyed a fling with the married mother of three—eight years his senior—but was exposed by crafty Kristina.
The jilted WAG reportedly attached a tracking device to Smith's car and followed the signal, eventually spotting her husband smooching with 43-year-old Sarah Cox outside a restaurant and spa.
SEE MORE:
(Video) Chelsea loanee Jeremie Boga scores audacious effort in Ligue 1 clash
Tottenham Chelsea Live Blog, Highlights, Goal Updates & Reaction, Best of Social media
Jose Mourinho launches scathing attack on Diego Costa and Chelsea legend Didier Drogba
Macmillan—who only married Smith in June—wasted little time in ejecting her husband from the family home, despite the fact that the couple have only been married for a matter of months.
Smith currently plays for Notts County, having previously featured for the likes of Leeds United, Newcastle United, MK Dons and the Red Devils, whom he represented for three years.