In a stunning upset last week, West Bromwich Albion stole all three points in a 2-1 victory that prevented Arsenal from claiming the No. 1 spot in the Premier League for themselves. Three points behind Manchester City & Leicester City, Arsenal need a big win to keep up as those two offensive powerhouses continue to rack up points. Luckily for Arsene Wenger, his boys get a golden opportunity against 16th ranked Norwich City.
Though the loss of Francis Coquelin last week has placed even more pressure and stress on the midfield, Aaron Ramsey is fully recovered from his injuries and is set to rejoin his teammates in the starting XI.
Arsenal will need all the midfield help they can get in the short- and long-term if they want to end their title drought.
Here is the Arsenal predicted XI vs Norwich City:
GK Petr Cech
Cech is still chasing that Premier League clean sheets record and may finally get it this week.
DF Hector Bellerin
Another start for the Golden Boy nominee.
DF Per Mertesacker
No reason to replace Mertesacker after a solid performance in the Champions League.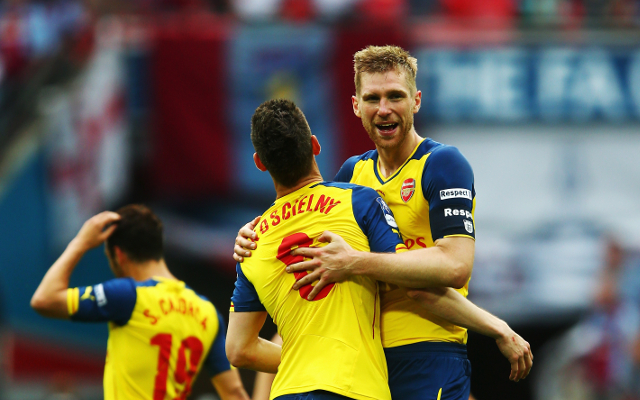 DF Koscielny
Koscielny stays put.
DF Nacho Monreal
Nacho is still the best option for Wenger at right back.
MF Mathieu Flamini
Flamini makes his second start of the season after limited time as a sub.
MF Santi Cazorla
Cazorla is about the only midfielder who hasn't been hurt this season.
MF Mesut Ozil
After a phenomenal game against Dinamo Zagreb, Ozil is on a roll and should help make quick work of Norwich City.
MF Aaron Ramsey
Finally healthy, Ramsey should have a great game alongside Ozil.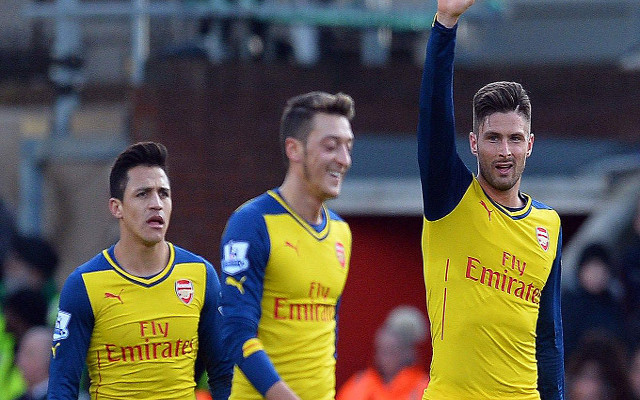 MF Alexis Sanchez
Sanchez is nursing a lingering hamstring injury but should be good to go against Norwich City – even if he is subbed in the second half.
FW Olivier Giroud
Norwich City have had struggles containing the forward, which bodes well for Giroud.
SEE MORE:
Chelsea predicted XI vs Tottenham Hotspur: No Terry as Blues eye back-to-back wins
Jamie Vardy & the 10 greatest streaks in sporting history: Arsenal dominance, Brazilian pride
(Video) Chelsea loanee Jeremie Boga scores audacious effort in Ligue 1 clash