A Manchester United source has revealed that Louis van Gaal completely lost his composure during the Red Devils' recent Champions League bout with PSV Eindhoven.
The source went on to suggest that van Gaal's half-time explosion was not dissimilar to the sort of rant that legendary United coach Sir Alex Ferguson became famous for during his tenure at Old Trafford.
Fergie's infamous hair-dryer treatment often put under-performing big-name stars in their place and ensured that each of his players put in 100 percent in order to avoid the Scot's wrath.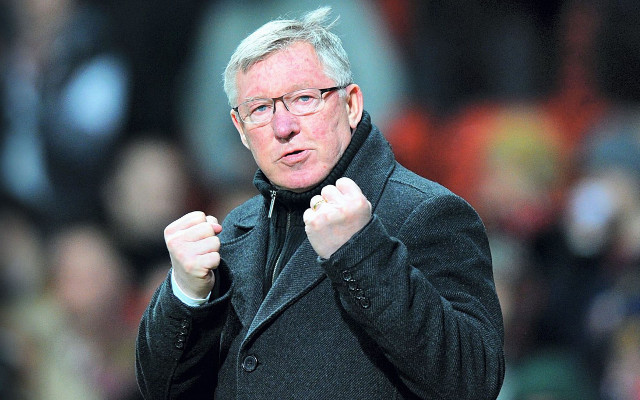 In the case of LVG, however, his half-time fuming didn't have the desired effect, as United were unable to score against the Dutch champions in either half of their Champions League Group B match, with the game ending 0-0.
The result leaves United waiting on the result of their last group game—against Wolfsburg—in order to guarantee progression to the Last 16.
Their form didn't improve much in the Premier League either this weekend, as the Red Devils were held 1-1 by surprise package Leicester City in the top flight.
"We have heard him raise his voice at half time and full time on occasions after matches at Old Trafford but nothing like this – he was off the scale," the source began, as per the Mirror, discussing the van gaal rant.
"He went utterly ballistic. No-one else was speaking. The players were obviously just sat there listening and by the sounds of it there was nothing else they could do.
SEE MORE:
(Video) Chelsea loanee Jeremie Boga scores audacious effort in Ligue 1 clash
Chelsea and Man United stunned as agent slaps £119m price tag on AC Milan youngster
Jose Mourinho launches scathing attack on Diego Costa and Chelsea legend Didier Drogba
"Most of the time it was just the manager ranting at the way they had played and demanding they do better second half.
"I think it left a few people around the dressing room area a bit shocked. We've all heard Sir Alex Ferguson lose his temper in the dressing room but this was even louder.
"Fergie would have been proud of him."