Footage has emerged which may or may not show Paris Saint-Germain winger Angel Di Maria trolling his former club Manchester United.
Di Maria moved to Old Trafford in the summer of 2014, but left the club only a year later after failing to settle and losing his way under Louis van Gaal.
The Argentine winger angled for a move and eventually got his wish. After refusing to join the club's pre-season trip to the United States, the South American secured a move to PSG—the club he had nearly joined before he signed for United.
Di Maria has hit the ground running at the Parc des Princes, and already has the kind of adulation from fans that he only fleetingly received in Manchester.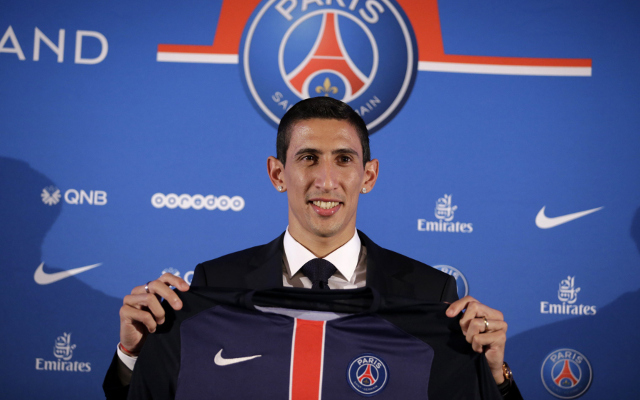 The international has already scored four goals and contributed five assists in 10 outings in the French top flight as Paris have established a whopping 15-point lead over their rivals.
However, the club's real ambition this year is to make a mark in the Champions League, and improve on their showing of last year, when they were eliminated in the quarter-finals.
In an advert on French television, Di Maria has been shown drawing a picture of his dream—the Champions League trophy.
SEE MORE:
(Video) Chelsea loanee Jeremie Boga scores audacious effort in Ligue 1 clash
Chelsea and Man United stunned as agent slaps £119m price tag on AC Milan youngster
Jose Mourinho launches scathing attack on Diego Costa and Chelsea legend Didier Drogba
Is the vid merely an earnest clip of Di Maria outing his desire to once again rise to the pinnacle of the European game with his new club, or is there something more sinister behind it?
The wideman's sneaky grin at the end and his knowing glance may suggest that he's still angling to get one over on the club he left only months ago.
Have a look at the video and let us know your take!