Gary Neville has only been Valencia coach for a matter of days, but already other managers are being forced to declare they're not interested in his job.
Jose Mourinho has recently been linked with the top job at the Mestalla [The Sun], but speaking to journalists in his pre-match press conference on Friday, the Portuguese coach has insisted that he is not being lined up as a replacement for Neville.
"I don't speak about Valencia. There has been no contact – especially because the owner knows me very well, and he knows that I don't want to move, that I want to stay at Chelsea. So there's no point," the under-pressure coach insisted, as per the Daily Star.
Neville was appointed as Valencia head coach earlier this week, joining his brother Phil—who was already part of the club's coaching staff—on a short-term contract.
With the Manchester United legend's current deal ending in June, speculation may well continue that Mourinho—who himself recently signed a long-term contract with Chelsea—could replace the former right-back next summer.
"Gary Neville? I just wish him well. He said something that is right: 'There is always a first day for a manager. Always.
"Every one of us had a first day. If he wants to be a manager, he must have a first day. He's having that first day."
Mourinho Valencia | Is Chelsea boss already being lined up as Gary Neville's replacement?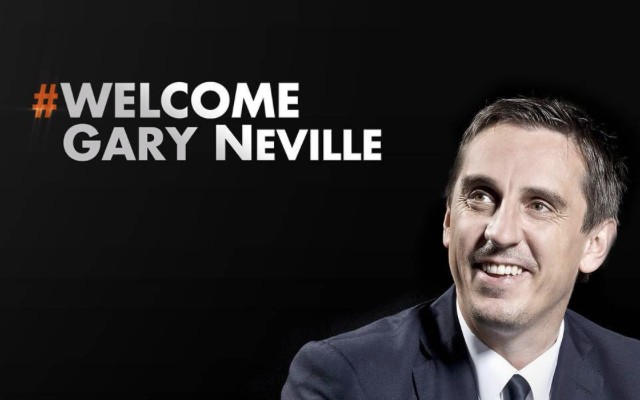 Mourinho went on to insist that while Neville was a superb player, his class on the pitch means very little when it comes to management.
"He was a very good player and a very good pundit. Now he must prove he can be a very good manager, which is a completely different job," the Portuguese coach continued.
"But by accepting this challenge, he shows he wants to prove that. On the bench, you cannot stop the video, touch the screen and make movements happen.
"It's a different story. But to accept the challenge proves he feels he is very well prepared."
SEE MORE:
Ten photos of Badr Hari – Cristiano Ronaldo's rumoured boyfriend, who is even more RIPPED than him!
Video: Cristiano Ronaldo in gay relationship with Badr Hari, claims journalist on French TV
Liverpool and Chelsea face fresh competition for January transfer target
Mourinho's Chelsea are in action against Bournemouth this weekend as they look to continue their undefeated streak in all competitions.
The Pensioners have endured a miserable start to the season, and remain mired in the bottom half of the table, but they are unbeaten in their last three after avoiding defeat in matches against Norwich City, Dynamo Kiev and Tottenham Hotspur.