Moroccan kickboxer Badr Hari has had his name thrown around the internet today after being romantically linked with Real Madrid goal hero Cristiano Ronaldo.
Hari and Ronaldo's "gay relationship", as The Sun described it, has not been commented on by either man, so it remains wild speculation at this point.
Many of you may already have heard plenty about Ronaldo's relationship history…
SEE MORE: (Image Gallery) Top five hottest Cristiano Ronaldo WAGS: Irina Shayk, Daniella Chavez & Gemma Atkinson make the grade
However, most of you probably don't know much about Hari's dating past.
According to the Daily Mail in 2012, Hari got together with Estelle Cryuff, who is Johan Cruyff's niece.
It is claimed that Cryuff left her then-husband, Ruud Gullit, after the Chelsea legend cheated on her.
SEE ALSO: Cristiano Ronaldo in gay relationship with Badr Hari, claims journalist on French TV
We've shown you Hari…
CHECK OUT: Ten photos of Badr Hari – Cristiano Ronaldo's rumoured boyfriend, who is even more RIPPED than him!
Now, let's have a look at Estelle…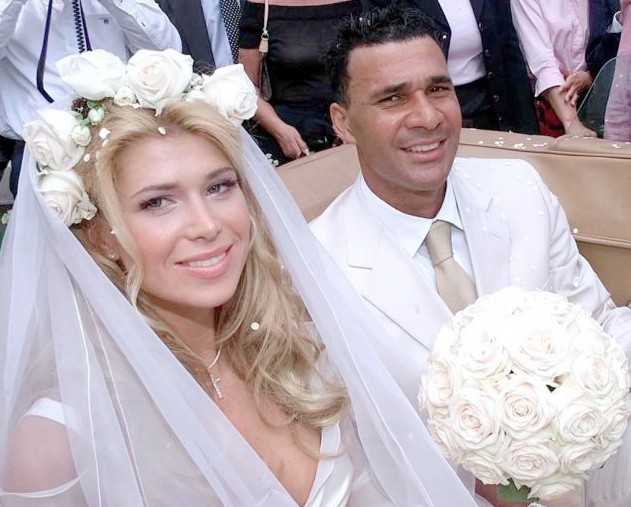 Above: Estelle on her and Ruud's wedding day.
Below: Estelle with Badr.