The MLS season came to a close on Sunday with the Portland Timbers beating Columbus Crew 2-1 in the MLS Cup Final. With the season now over, the recently-released list of the best starting XI in the United States league features some incredible talents that ambitious Premier League managers would be crazy not to pursue while they're on their several-month break.
From young defenders like Matt Miazga to a scoring genius like Sebastian Giovinco and Didier Drogba, the MLS ranks are filled with talents that a savvy manager would be crazy not to bring to England, even if only for a loan spell.
Here is a look at the MLS Best XI and their best landing spots in the Premier League: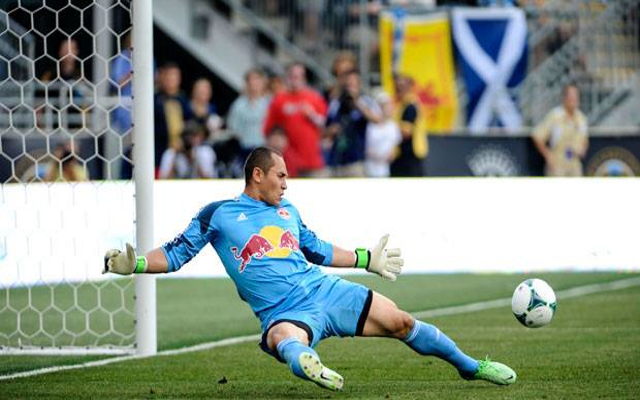 GK Luis Robles (NY Red Bulls), Target: Liverpool
Simon Mignolet is playing himself out of a job and Robles is one of the most mistake-free stoppers to play for MLS in years.
DF Laurent Ciman (Montreal Impact), Target: Manchester City
The MLS Defender of the Year, Ciman led Montreal to a sensational finish and the Citizens are in dire need of a veteran defender to replace Vincent Kompany for however long he is out.
DF Matt Hedges (FC Dallas), Target: Arsenal
The 25-year-old defender is a big guy who can impose his will on attacking opponents and would be a good replacement for Per Mertesacker eventually.
DF Kendall Watson (Vancouver Whitecaps), Target: Crystal Palace
Vancouver GK David Ousted tied the league-lead in clean sheets thanks to Watson's strong performance on defense. He would be a star for Alan Pardew.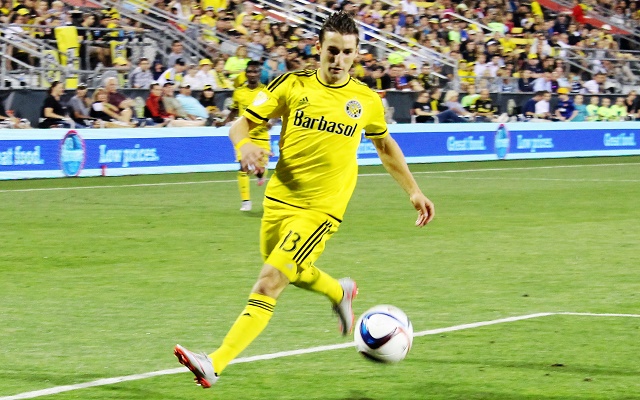 MF Ethan Finlay (Columbus Crew), Target: Leicester City
10 goals and 13 assists by Finlay helped the Crew reach the MLS Cup Final. Put him behind Jamie Vardy and watch the magic happen.
MF Dax McCarty (New York Red Bulls), Target: Chelsea
An assist king on the best regular season team in MLS, McCarty could replace any number of midfielders at Stamford Bridge.
MF Benny Feilhaber (Sporting KC), Target: Southampton
A short, but efficient midfielder, Feilhaber could be a star in the Premier League. He'd be fun to see alongside Victor Wanyama
MF Fabian Castillo (FC Dallas), Target: West Ham United
A versatile winger who can play forward as well, the 23-year-old Castillo can be the scoring threat that Slaven Bilic has needed since Payet got hurt.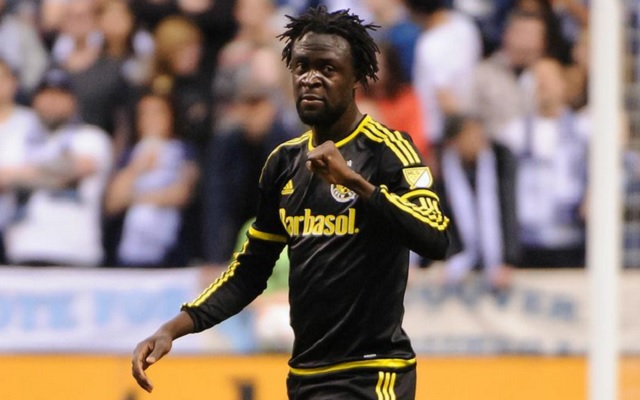 FW Kei Kamara (Columbus Crew), Target: Tottenham Hotspur
Harry Kane won't be around long with clubs trying to acquire his services. Kamara is another feast-or-famine scoring genius who can outrun most teams.
FW Sebastian Giovinco (Toronto FC), Target: Manchester United
Setting multiple records in the MLS for scoring en route to an MVP award, Giovinco is still in his prime and has great experience on both the club and international level – something the Red Devils need to win the title.
FW Robbie Keane (LA Galaxy), Target: Aston Villa 
At 35, the former Tottenham Hotspur legend can return to the team he once played for on loan to give them more depth at forward.