Netherlands international Ron Vlaar has completed a move to AZ Alkmaar, only months after being tipped for a move to Manchester United.
Centre-back Vlaar left his contract with Aston Villa during the summer, and was heavily linked for a move to join his compatriot and former national team coach Louis van Gaal at Old Trafford.
Even though an injury ruled him out of the beginning of this season, the 30-year-old had been mooted to reunite with van Gaal during the January window, with the Red Devils still perceived to be a man short in the heart of the defence.
Vlaar AZ Alkmaar: Will van Gaal regret missing out on his compatriot?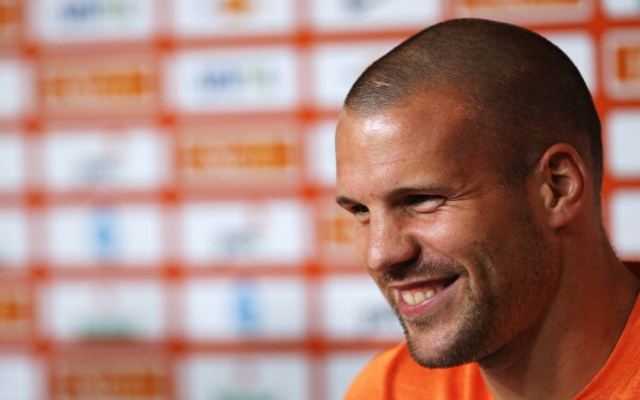 It was expected that van Gaal would replace the departing Jonny Evans with either Nicolas Otamendi or Sergio Ramos during the summer, but with the former switching to Manchester City, and the latter remaining at Real Madrid, Vlaar was tipped as a stop-gap solution for the Red Devils.
Ultimately, United must look elsewhere, with Vlaar—who is still in his prime—opting to return to the Eredivisie, as per BBC Sport.
SEE MORE:
Video: Real Madrid offer trial to 11-year-old wonderkid Mark Norris, but door not closed for Man United
Leaked: Real Madrid new kit; purple is the colour for 2016-17 season
Barcelona eyeing unlikely return for veteran goal-machine
The defender shone under van Gaal at the 2014 World Cup, the highlight of his career, after having moved to Villa in 2012. He began his career at AZ, but left to sign for domestic giants Feyenoord in 2006.