It seems to be going from bad to worse for Real Madrid frontman Karim Benzema at the moment, as a report in Gallic publication L'Equipe claims that he is set to be officially banned from joining up with the French national team.
L'Equipe understand that the president of the French Football Federation, Noël Le Graet, will make the announcement at a press conference later today.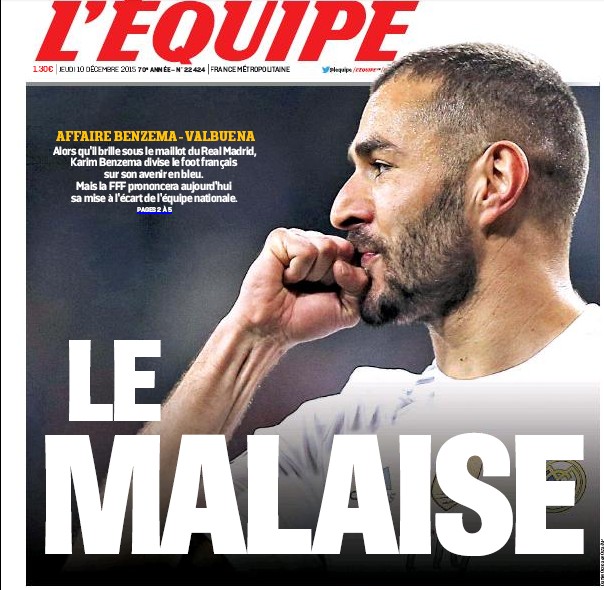 Benzema has been heavily implicated in a plot to blackmail national team colleague Mathieu Valbuena over an alleged sex tape, and has even been officially charged by French authorities.
And now the national team look as though they are set to meter out their own punishment by confirming that he will not be available for selection until the case is resolved in the courts.
But with just over six months to go until the European Championships, many will be left wondering if he should be left out for the tournament, too.
SEE MORE:
Monk Sacked: 5 Candidates to replace ex-Swansea boss, with ex-Liverpool, Man United coaches, Arsenal, Chelsea stars
Check out Raheem Sterling's dodgy new motor
Liverpool legend says Arsenal star is Premier League's best