This season's Liverpool FC wages have been estimated by the knowledgable geeks who made Football Manager 2016. These figures are pretty shocking.
The top 10, which we have listed below, includes some pretty average players, many of whom are far from being first-team regulars.
In fact, two of the top 10 – Mario Balotelli and Lazar Markovic – have departed Anfield and are currently out on loan, but they are still earning a mammoth £200,000 between them every seven days.
Unreliable crock Daniel Sturridge is no.2 on the list. He is apparently on £130,000, which is outrageous considering his fitness record.
SEE MORE:
Jeff Stelling racism row: Soccer Saturday presenter offends viewers with politically incorrect Japan joke
Gary Neville's Sky Sports replacement: Liverpool failure & BBC playboy among our top five candidates
FA Cup third round draw 2015-16: Balls kind to Man United & Chelsea
Liverpool's top-earner is summer signing James Milner, who penned a mega-money contract – worth £140,000 a week according to FM 16 – when he left Manchester City on a free transfer.
In Roberto Firmino and Philippe Coutinho, Liverpool have two Brazil internationals taking home six-figure sums each week.
Captain Jordan Henderson is Liverpool's fifth-highest earner on £105,000, while Christian Benteke, Adam Lallana and Mamadou Sakho complete the top 10.
10) Lazar Markovic – £75k-per-week
9) Adam Lallana – £80k-per-week
8) Mamadou Sakho – £85k-per-week
7) Christian Benteke – £100k-per-week
6) Roberto Firmino – £100k-per-week
5) Jordan Henderson – £105k-per-week
4) Coutinho – £110k-per-week
3) Mario Balotelli – £125k-per-week
2) Daniel Sturridge – £130k-per-week
1) James Milner – £140k-per-week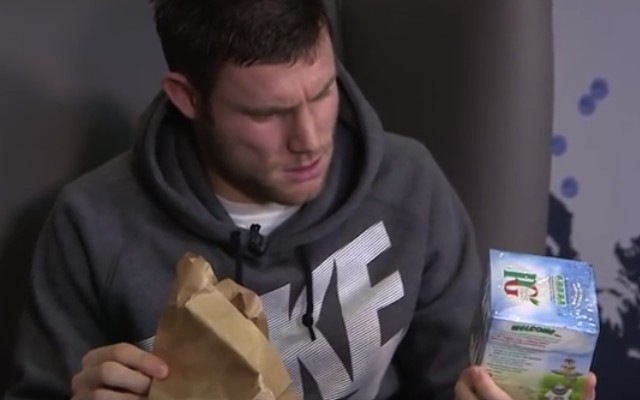 SEE ALSO: Video: John Terry's 'young wife' asked for ID at Winter Wonderland