Why Aston Villa v Arsenal might not be a foregone conclusion.
Most football fans, bookmakers and pundits expect Arsenal to secure a comfortable win at Aston Villa on Sunday afternoon.
Sky Sports favourite Paul Merson is tipping a 3-0 Gunners victory, while BBC Sport predictor Mark Lawrenson fancies Arsenal Wenger's boys to prevail 2-0.
Recent history also points towards success for Arsenal, who beat Villa three times last season – by a 12-0 aggregate score.
But that was then. This is a new day and there a plenty of reasons why home fans should turn up at Villa Park filled with hope. Below are five reasons!
SEE ALSO:
Arsenal lineup vs Aston Villa: Wenger to stay loyal to Olympiakos destroyers
Best England XI: Tottenham stars fill Roy Hodgson's team if boss picks on form over reputation
Aston Villa vs Arsenal Premier League preview: Grealish back as desperate Villans look to stop Giroud
1. Remi Garde
Villa's recently-appointed manager played under Wenger at Arsenal between 1996 and 1999. As a result, Garde should know what sort of tactics the Gunners are likely to use on Sunday. Saying that, we all know how Arsenal will play, because stubborn Wenger never changes!
2. Even more injuries
Arsenal always have injuries. It is part of the club's famous DNA. However, their current sick list is impressive even by their standards.
Danny Welbeck, Jack Wilshere, Tomas Rosicky and captain Mikel Arteta are all missing, but, more importantly, so are Santi Cazorla, Francis Coquelin and Alexis Sanchez.
Cazorla and Coquelin had just started to form one of the Premier League's best midfield partnerships, but, with both out, Arsenal will have to resort to employing reckless oldie Mathieu Flamini as their midfield anchor, with the ultra attack-mind Aaron Ramsey in a subdued position alongside him.
Alexis is Arsenal's best player by a long way. He is the guy they often rely on for individual inspiration when they are struggling to break a team down. Of course, Wenger still has some excellent flair players up his sleeve, but without the Chilean, the Gunners are must less fearsome.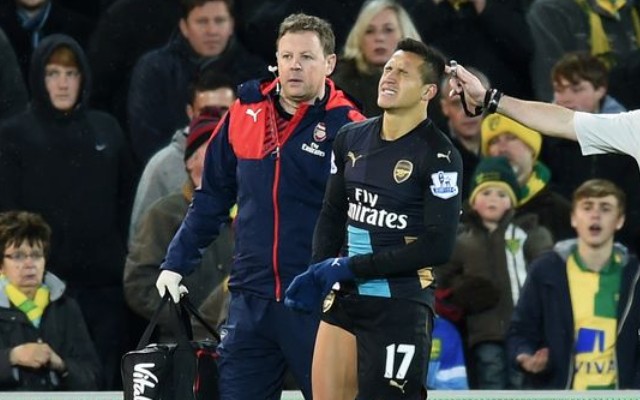 3. Arsenal's away form
The Gunners have already lost five away games in all competitions this season, including shock defeats to Sheffield Wednesday and West Bromwich Albion.
4. Man City precedent
One of the factors behind Arsenal's struggles on the road this term has been Wenger's aforementioned tactical stubbornness. He will again try to play beautiful football this weekend, just as City did during their frustrating 0-0 draw at Villa Park in November.
Villa were able to get in amongst City's flashy stars on that occasion, while former defensive midfielder Garde made sure his side played with a deep backline to counter the pace of their opponents. A repeat performance could well yield another stalemate, if not a win. After all, Villa have scored in five of their last seven games, while Arsenal have conceded in seven of their last 10, including two in a recent defeat to West Bromwich Albion.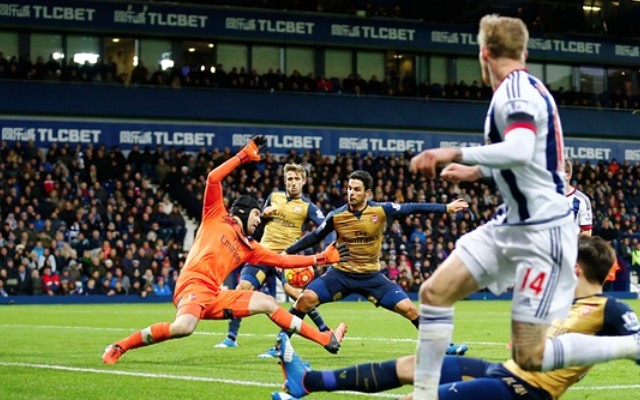 5. Greece is a long way away
Arsenal clocked up 3,000 air miles in midweek by flying to Athens, where they beat Olympiakos to prolong their Champions League adventure until February, when they will inevitably be embarrassed by one of Europe's premier teams.
The trip will have taken a lot out of Wenger's men, especially as it was such a big game, because no one was rested.
Furthermore, Arsenal have not won on the weekend after either of their other European away days this season.
Unlike Arsenal, Villa have had a full week since their last game – an encouraging 1-1 draw at Southampton – to prepare for Sunday's clash. If it comes down to which side is fresher, the Villans should have the edge.
SEE MORE:
Jeff Stelling racism row: Soccer Saturday presenter offends viewers with politically incorrect Japan joke
Gary Neville's Sky Sports replacement: Liverpool failure & BBC playboy among our top five candidates
FA Cup third round draw 2015-16: Balls kind to Man United & Chelsea