Chelsea fell to their ninth league defeat of the season as they were bested by Leicester City on Monday night, as things look no closer to improving for Jose Mourinho's side.
The Blues, it seems, just can't get things together this season, and appear ever more capable of discovering new lows during what is turning out to be the campaign from hell.
After last weekend's defeat to minnows Bournemouth, they faced a Leicester side flying high in the top flight and desperate to establish themselves as viable candidates to replace the Blues.
Goals from Jamie Vardy—his 15th of the season—and Riyad Mahrez condemned Chelsea to another loss and took the Foxes back to top spot, above Arsenal and Manchester City.
SEE MORE:
Swansea want Herve Renard to replace Garry Monk
Manchester City superstar receives eye-watering €33m offer to move to China
Liverpool, Barcelona face surprise transfer competition; contact made with South American striker
With the January transfer window looming, Jose Mourinho must surely be considering his options and assessing potential areas where he can improve.
Here's how his Pensioners' performances against Leicester, which of these players have reached their expiry date in West London?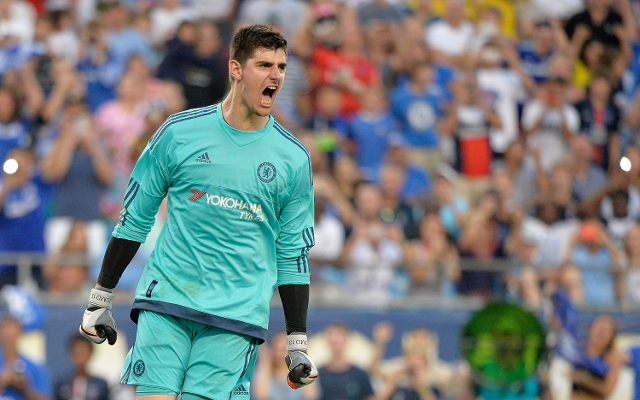 Here are the Chelsea Player Ratings vs. Leicester
Thibaut Courtois: 7/10
Still not back to his best, but could do little about the goals.
Branislav Ivanovic: 6.5/10
Failed to press forward and struggled with Marc Albrighton on occasion.
Kurt Zouma: 6.5/10
Picked ahead of Gary Cahill, but had a tough assignment up against Vardy and Mourinho arguably made the wrong decision.
John Terry : 6/10
At fault for the opener, as hesitation allowed Vardy in. Major League Soccer beckons.
Cesar Azpilicueta: 6.5/10
Frustrated with the referee and the performance of those ahead of him throughout the contest, and struggled to deal with the corruscating Mahrez.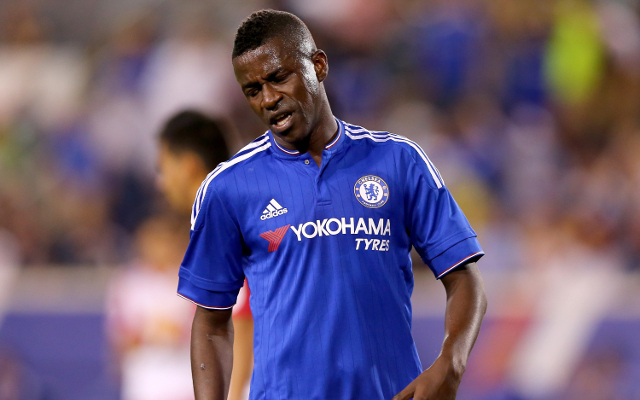 Ramires : 6.5/10
Failed to justify his inclusion ahead of Cesc Fabregas, and even his prodigious energy appeared somewhat muted.
Nemanja Matic: 7/10
Not at his best defensively, but he remains a fine presence in the middle of the pitch and-thankfully for Chelsea fans-won't have to deal with N'golo Kante every week.
Willian: 6.5/10
Even the Brazilian, usually so consistent with his energy, appeared lethargic and struggled to make an impact.
Oscar: 5.5/10
Failed to make an impact, a January exit looms.
Eden Hazard: 6/10
Injured after a challenge with Vardy, anonymous before that, stroppy afterwards.
Diego Costa: 6.5/10
Didn't impress offensively, but wasted few occasions to aggravate Wes Morgan, Robert Huth and Kasper Schmeichel.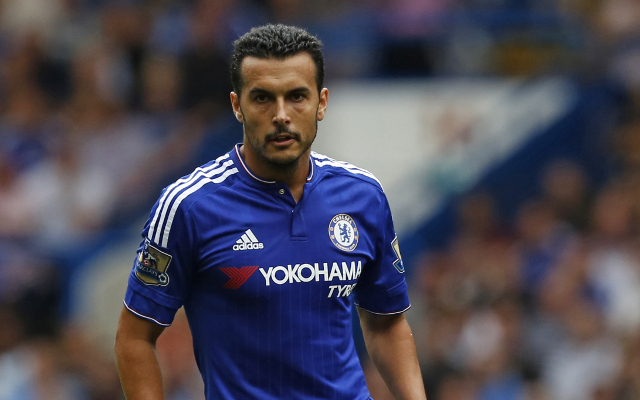 Substitutes
Pedro: 7/10
Contributed an assist for Loic Remy's goal. Should he be starting from now on?
Loic Remy: 7.5/10
Pulled one back for Chelsea with a close-range header, after having earlier missed a fine chance. Instantly more effective than Costa.
Cesc Fabregas: 6.5/10