According to reports, Real Madrid have their sights set on Arsenal forward Alexis Sanchez as a potential replacement for Cristiano Ronaldo.
The Portuguese forward has been heavily linked with a move away from the Bernabeu during the summer, with both Manchester United and Paris Saint-Germain understood to be keen on signing the global superstar [Independent].
Should CR7 leave Real—whom he joined in 2009—he would certainly need replacing, and according to Don Balon [via talkSPORT], the Merengues know who to turn to.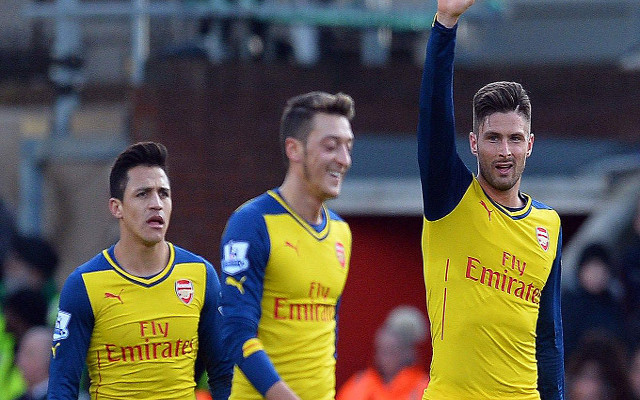 The report states that Los Blancos see Arsenal forward Alexis as the ideal man to replace Ronaldo's goals, presence and star power in the Spanish capital, and are plotting to make an 'astonishing bid' [as per talkSPORT] to bring the Chile international to Madrid.
Alexis his an energetic and versatile competition who also offers refinement and a touch of class in offensive areas.
He has scored six goals in 14 EPL outings so far this season, as well as three goals (contributing four assists) in five Champions League showings to date this term.
SEE MORE:
Aston Villa to take drastic measures and axe Villains stalwart as he looks to save side
Manchester City superstar receives eye-watering €33m offer to move to China
Liverpool, Barcelona face surprise transfer competition; contact made with South American striker
Considering these numbers, it's easy to see why Barca would be keen on the South American, and at 26, Alexis arguably still has his best years ahead of him.