Want to know what the best Christmas jumpers in football look like? No? Well, are you at least slightly interested? We've done some banter too..
With Christmas Day less than 10 days away, almost everybody has their eyes on the nearest clock, counting down the hours until they are free from work and able to kick back in an outrageously festive jumper.
As football clubs are all about making money, it should come as no surprise to hear that all 20 Premier League clubs are selling their own branded Christmas jumpers.
Some of them are pretty good! Others, not so good.
Check out English football's top 10 top-flight festive knits below, starting with Aston Villa's.
10. Aston Villa
With their side certain to spend Christmas bottom of the Premier League table, a place in any top 10 should be regarded as a treat for Villa fans.
The fact that their team's jumper is the ugliest on our list shouldn't worry them too much. A top-10 finish is a top-10 finish!
Really though, this jumper is pretty rank. It looks like something the gimp from Pulp Fiction might wear seasonally.
However, it's different. And we are all about celebrating originality, so in at 10…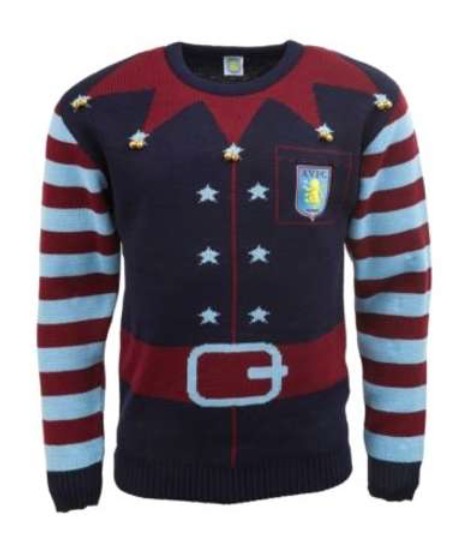 9. Watford
This is a classic Christmas jumper, but would it be festive enough for Elton John?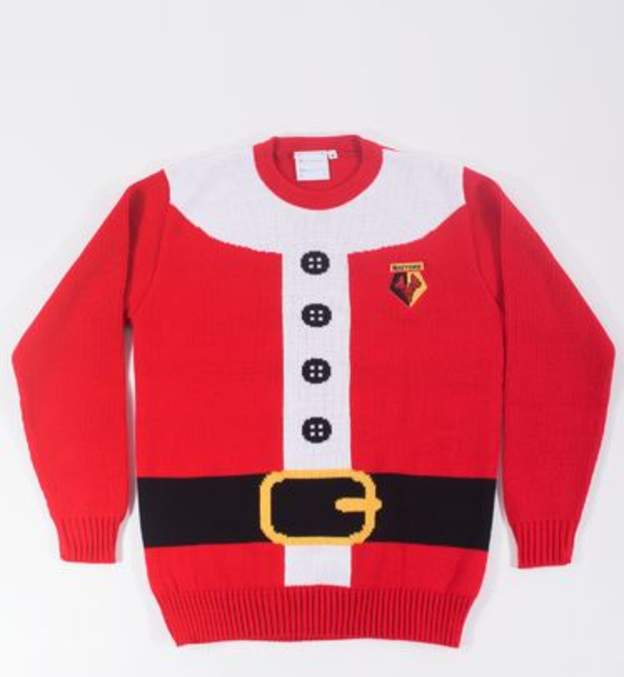 8. West Bromwich Albion
What says Christmas more than taking a penalty against a Santa Claus who is missing three fingers in a goal made from candy cane?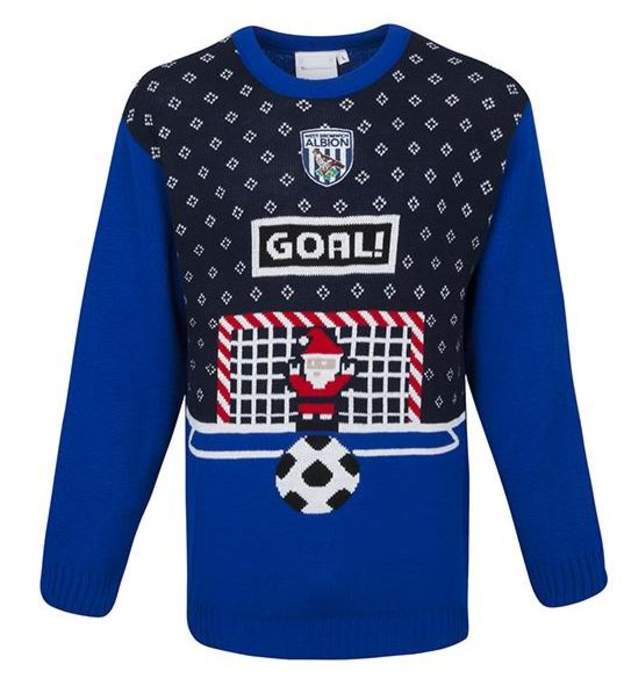 7. Manchester United
Nice, simple effort from United, who have just gone for Sir Alex Ferguson in a club hat, with a snowman either side of his rosy cheeks.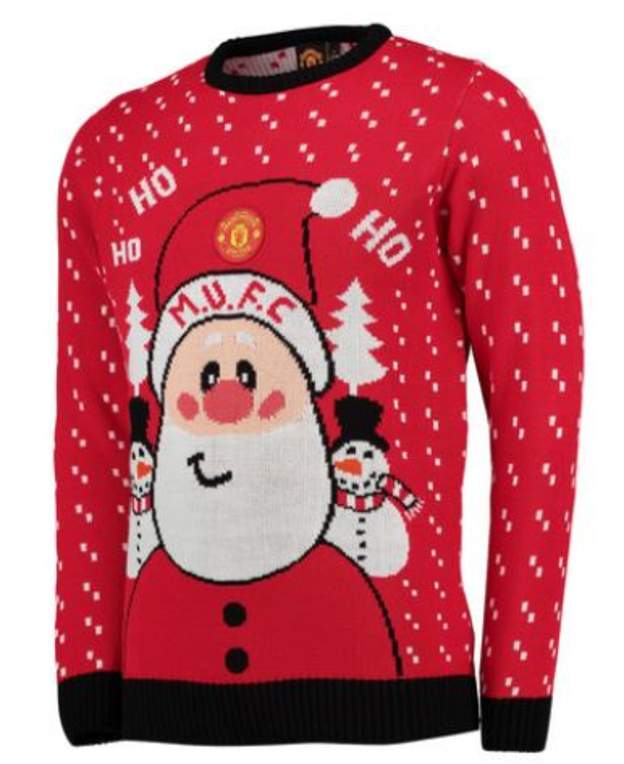 SEE ALSO: LVG close to breaking point at Man United as senior players challenge his tactics
6. West Ham United
The prize for the edgiest Christmas jumper in the Premier League goes to…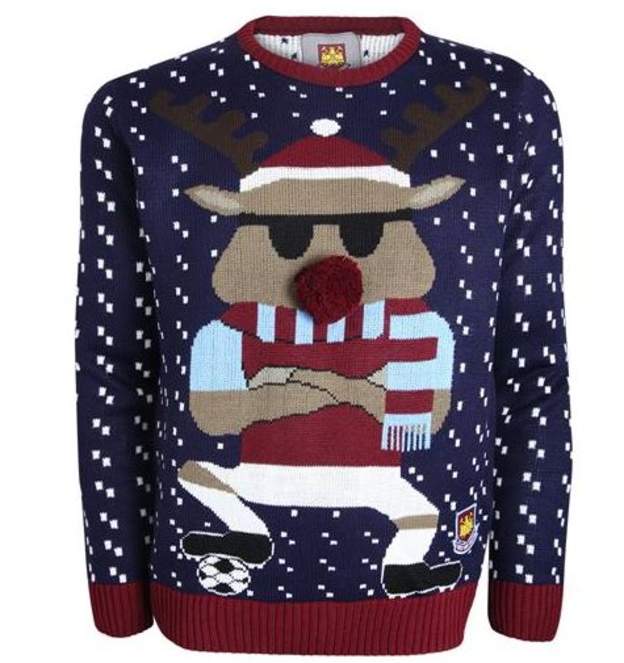 5. Swansea City
Jordi Amat loves it. And what's not to love!?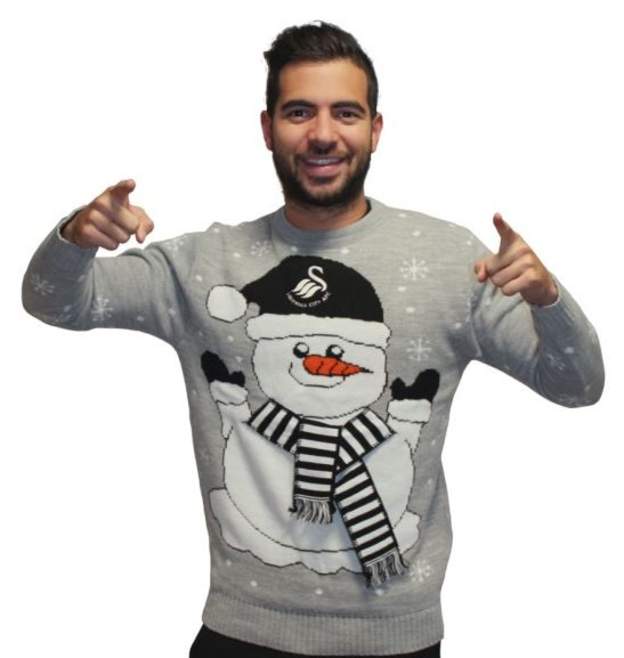 4. Chelsea
Jose Mourinho recently admitted that fourth place was his club's aim this season. Well, congratulations!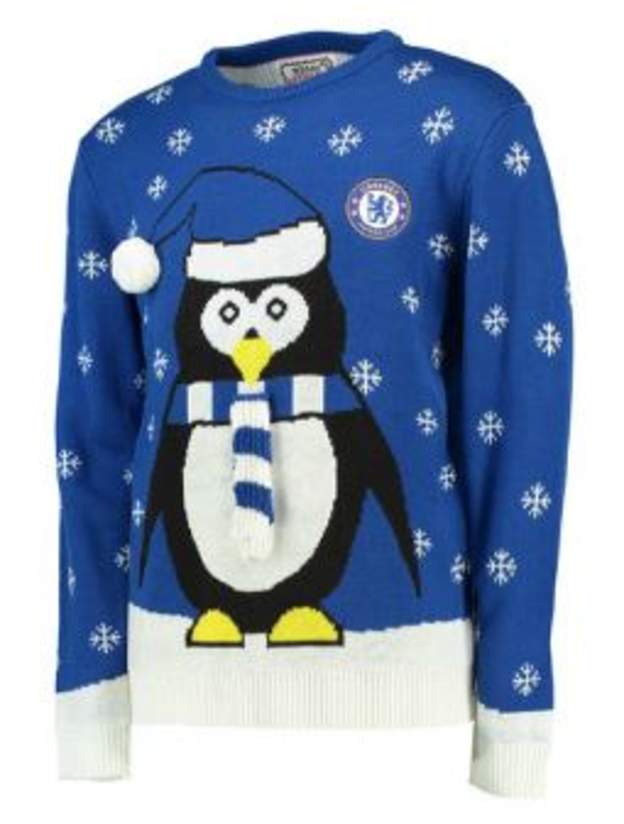 SEE ALSO:
Juande Ramos Chelsea talk: Spaniard could replace Mourinho
Mourinho not the man to solve civil war at Chelsea FC
BBC Sport produce brilliant video montage of Jose Mourinho being unhappy at Chelsea
3. Sunderland
This jumper probably wouldn't look as good on you or me, but big respect to the model – who is apparently also a part-time footballer – for wearing the fu*k out of it!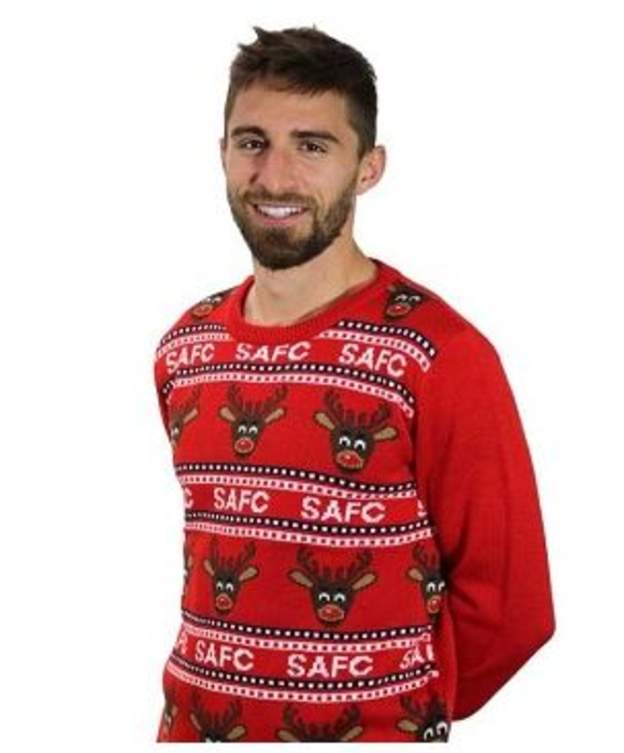 2. Norwich City
The only way this could look any hotter is if it were worn by Delia Smith while she was stuffing her Christmas bird.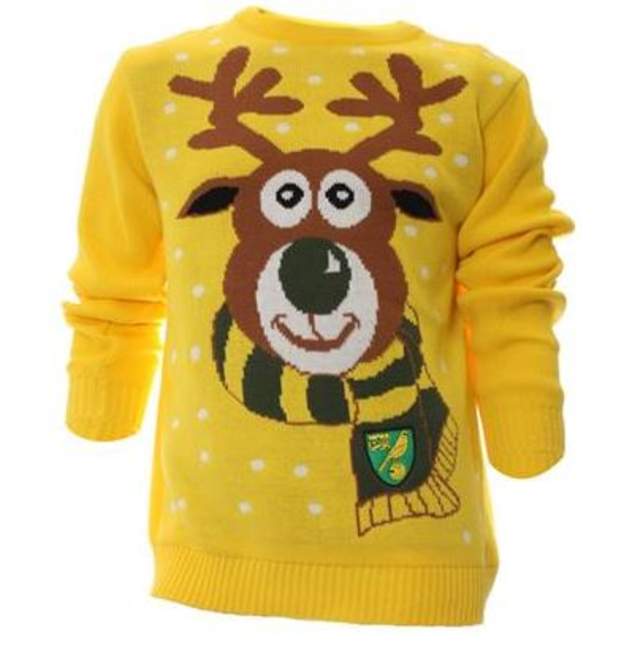 1. Arsenal
We've seen a couple of other clubs dabble with sticky-out bits, but Arsenal have gone all-out with their 3D efforts. I mean, look at the nose on it!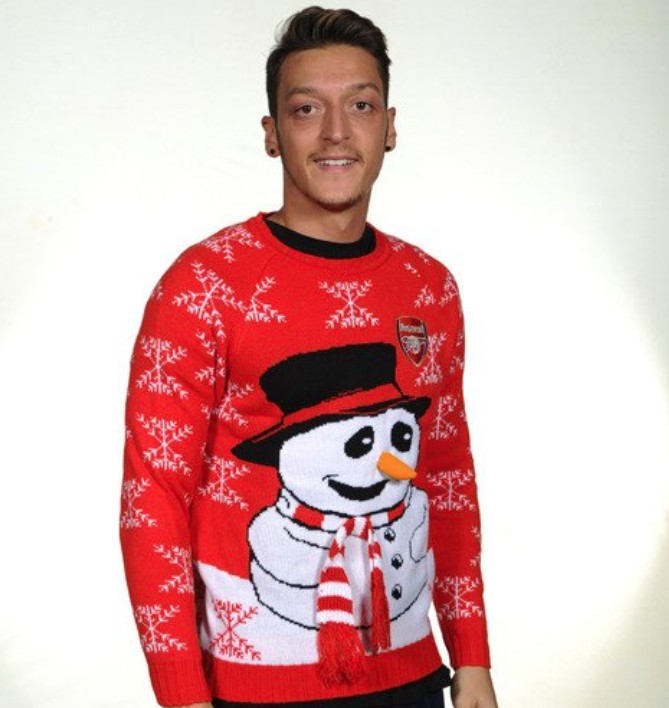 SEE ALSO:
Mesut Ozil ready to pen bumper new Arsenal deal
Arsenal star Santi Cazorla reveals injury lay off could be longer then three months
Thierry Henry offers Arsenal & Arsene Wenger transfer advice ahead of January window