Leicester City star Riyad Mahrez has apparently contradicted previous comments made about his future and left the door open to a potential return to France.
The Algeria winger has been one of the stand-out players in an exceptional Leicester team so far this season; Claudio Ranieri's side will be champions at Christmas, and Mahrez has been thoroughly outstanding.
The North African has scored 13 goals and contributed seven assists so far this term, and once again shone this weekend—scoring twice—as Everton were defeated at Goodison Park.
Naturally, his interest has prompted interest from various suitors.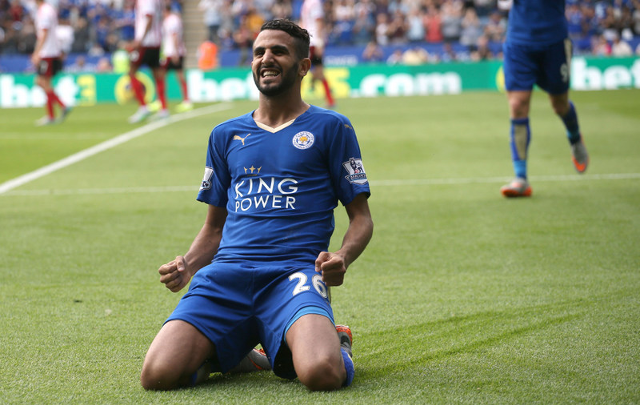 FourFourTwo have noted that Paris Saint-Germain are keen on the attacker, while Telefoot [via Le 10 Sport] noted that Manchester United were eyeing the in-form player ahead of a January move.
However, recent comments made by Mahrez to Telefoot [as per Goal], in which he appeared to dismiss the prospect of returning to France, looked to have cemented United as favourites for his signature.
"When I played in Ligue 2, my objective was to follow my progression in Ligue 1," the winger began, "however, the football is here [in England]," he continued. "I wouldn't go back to France for anything!"
SEE MORE:
Guardiola plotting to bring Real Madrid international to Man City to replace Citizens stalwart
Chelsea, Man United target could receive new contract in unexpected transfer twist
Liverpool plotting £15m move for Champions League-winning striker
In another twist, Mahrez has provided an update on his preferences for his future, and revealed that he would, in fact, be open to a return to Ligue 1, where Marseille may yet opt to rival PSG [as per FourFourTwo as above].
"In football, we don't predict things, but I am fine in England," he hold Canal Plus [via Le 10 Sport]. "This is not a no, and it's not a yes, we don't know what the future will hold."