David Beckham is understood to be targeting Barcelona defender Gerard Pique as he considers his first roster at Miami FC.
Beckham, who has done so much for football in the States, is set to extend his empire with the launch of his own Miami-based franchise, and the former England midfielder is keen to handpick a few big-name players to furnish his new side.
According to Sport, Pique is warming to the idea of playing in the States, and is open to the possibility of playing in MLS before his career comes to an end.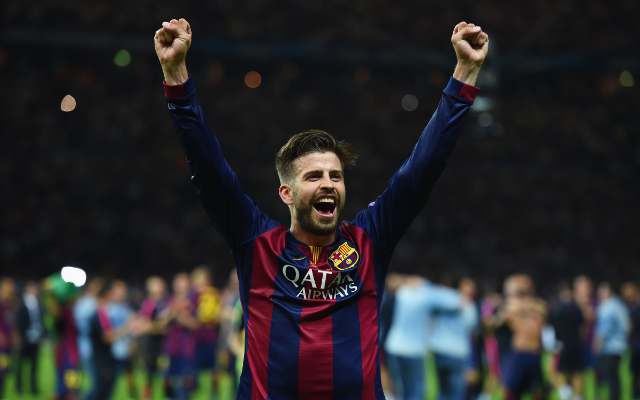 Beckham has reportedly made a proposition to Pique as he looks to make the World Cup winner the centrepiece of his new team.
Pique, who is fiercely loyal to Barcelona, is understood to be keen to emulate Xavi and not play for any other European side.
His partner, Shakira, may be keen on the centreback ending his career in Colombia, and he may be desperate to remain at Barca as long as possible, but before too long, Becks may get his first Galactico.
SEE MORE:
Euro giants admit that €12m Arsenal & Chelsea transfer target is 'expendable'
Boost for Arsenal as Barcelona turn transfer attention elsewhere
Barcelona wonderkids & Manchester United transfer target tipped for January transfer – report