David Beckham has been snapped enjoying a pricey pie during a private jet flight.
Becks is obviously his own man, and can do whatever he wants, but even so, are we the only ones to find the idea of a £1,000 pie a little too extravagant…even if it does sound mighty tasty!?
In this photos, presented by The Sun, the England and Manchester United legend has been clocked on a flight from the United Kingdom to the United States, enjoying a pie from the prestigious Tony's Pie & Mash Shop in Waltham Abbey, Essex.
According to The Sun, somewhat perplexingly, the cost of serving the pie in-fight took the cost of the meal—which would typically be £4.45—to four figures.
As reported by the tabloid, Daniel Hulme—head honcho of catering company On Air Dining—has explained the breakdown of the fee.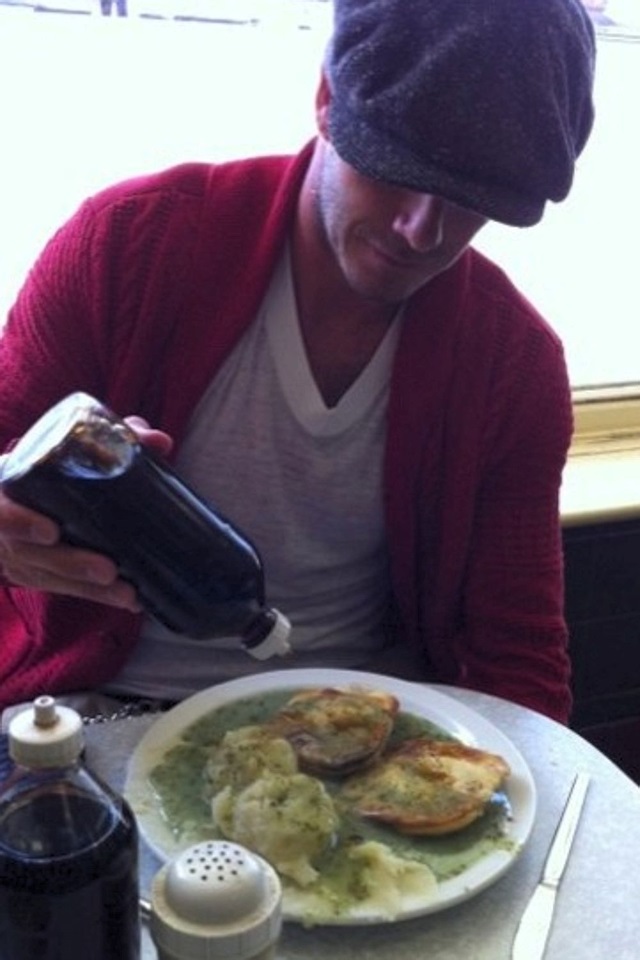 "A sports star who used to fly back and forth from London while based in the US wanted pie and mash with green liquor," Hulme began.
"It cost over £1,000. For us to get it, take it to the airport and get it through security cost a fortune."
SEE MORE:
Manchester United face Real Madrid competition for heavyweight potential van Gaal replacement
Aston Villa to cut £3m stalwart loose to raise transfer funds
Liverpool, Barcelona face surprise transfer competition; contact made with South American striker
Eye-watering, perhaps, but we suspect that Beckham—who earns £68 million per year, according to The Sun—isn't too bothered. At least he enjoyed his pie!