Frank Lampard and his lack of Christmas planning have been exposed with a collection of shots which show the New York City FC midfielder shopping at Poundland on Christmas Eve.
Many of us bought our presents months ago, and you'd have thought that Frank, something of a cerebral character who isn't short of a bob or two, would have planned ahead before treating his loved ones to some special Christmas gifts.
However, we're guessing that Christine Bleakley—Frank's new wife—might have been a little bit disappointed when she received her £1 gift from Lamps, who earns an eye-watering £3.8 million per season in Major League Soccer.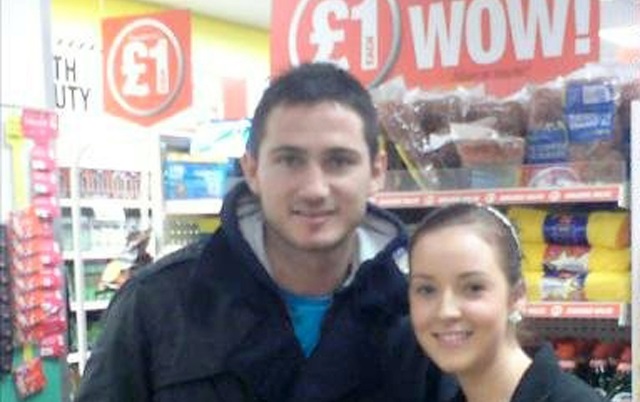 God only knows what he bought for his uncle Harry Redknapp and his cousin Jamie!
Take a look at this shot—taken from the Fulham Poundland on Christmas Eve—and let us know if you think Frank was in for a grilling on Christmas Day.
SEE MORE:
Manchester United face Real Madrid competition for heavyweight potential van Gaal replacement
Aston Villa to cut £3m stalwart loose to raise transfer funds
Liverpool, Barcelona face surprise transfer competition; contact made with South American striker