Arsenal moved top of the table with a win over Bournemouth this past Monday evening, with Mesut Özil picking the Cherries apart with a goal and an assist. Our friends at All Arsenal have supplied us with player ratings out of 10, but do you agree with their ratings?
http://www.allarsenal.com/2015/12/matchreports/player-ratings-arsenal-2-0-bournemouth-ozil-on-it-once-again-with-a-goal-an-assist/
————————————————————————————–
We badly needed a win following our disastrous result against Southampton on Boxing Day, and we got that in the shape of a 2-0 win over Bournemouth.
It was a tense opening few minutes, but we settled into the game and eventually took all three points.
Here's how we rated the players for their 2-0 win over Bournemouth:
GK) Petr Cech – 7.0
Didn't have a huge amount to do, but plucked everything he needed to out of the air and made a couple of decent saves.
RB) Hector Bellerin – 7.0
Put in a few fantastic tackles and used his pace well to get back, but also got forward with regularity. It was a shame his final ball was so poor, but inconsistency is to be expected at such a young age.
LB) Kieran Gibbs – 6.0
A fairly average display from the England international, who showed nothing to suggets he deserves to displace Nacho Monreal. His defensive headers are particularly poor.
Substitute: Nacho Monreal – N/A
Came on to protect Gibbs after an injury scare, didn't put a foot wrong.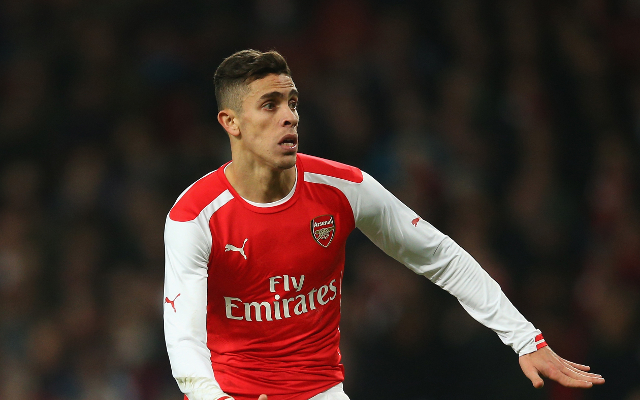 CB) Gabriel Paulista – 8.0
Not only did he get the opening goal, he put in a couple of potentially game saving blocks. He showed the agile energy we usually get from Laurent Koscielny, proving once again that he's more than capable of filling in for either the Frenchman or Per Mertesacker.
CB) Per Mertesacker – 6.0
The German looked really, really poor yet again in the opening stages of the game, lacking composure, playing sloppy and dangerous passes, and looking like a really weak link. Thankfully he grew into the game, and as the team settled down so did he.
SEE MORE:
Arsenal transfer news
DM) Calum Chambers – 7.0
A couple of rookie mistakes, but overall did an excellent job in midfield. There have been question marks over him recently, but he certainly looks capable of filling in on the short-term.
CM) Aaron Ramsey – 7.0
The Welshman certainly isn't back to his best just yet, but he gives 100% every game. He wasn't getting forward quite as much this time around, but that's probably due to the inclusion of an inexperienced Calum Chambers.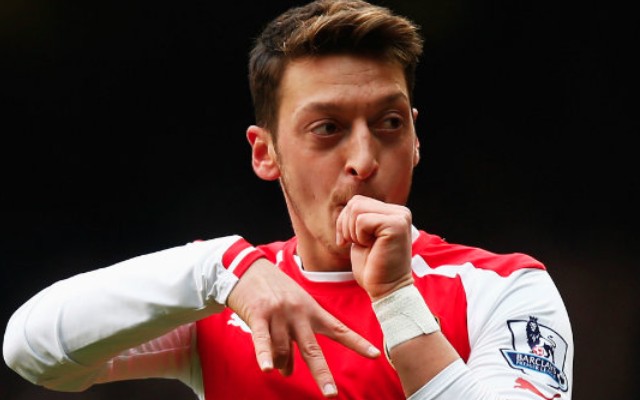 CAM) Mesut Özil – 8.5
Another phenomenal performance from the German playmaker, who got not only another assist but a goal too. He continues to impress in an Arsenal shirt, and has been absolutely sublime this season.
RAM) Alex Oxlade-Chamberlain – 6.5
Full of energy, which we needed oh so very badly at the start of the game, but his end product was yet again really lacking.
Substitute: Alex Iwobi – N/A
Wasn't on long enough to have an impact.
LAM) Theo Walcott – 6.5
Great runs, great positioning, but really poor finishing from the England international. He spurned a number of good chances, and could have had at least a hat-trick with the balls Özil was supplying.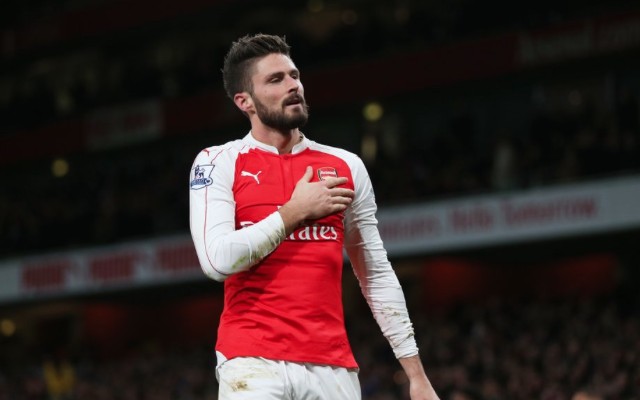 ST) Olivier Giroud – 7.0
Started off poor, but really grew into the game. He supplied a beautiful assist for Özil's goal, and was subbed off late on in the game.
Substitute: Joel Campbell – 6.5
Added pace and energy to the side late on.