Arsenal will be looking to bounce straight back following Boxing Day's embarrassing 4-0 loss at the hands of Ronald Koeman's Southampton, with a win against relegation candidates Bournemouth on Monday evening.
This will be the first meeting between Arsenal and Bournemouth since October 1987, when the Gunners won 3-0 in the League Cup.
Arsenal will be expected to win, but Bournemouth should not be underestimated. After all, the Cherries have beaten Chelsea and Manchester United in the past month.
Three points for Arsenal will send them top of the Premier League table, where they will remain until the weekend unless Leicester City beat Manchester City on Tuesday night.
Our friends at All Arsenal have predicted the Gunners lineup for the game, with wholesale changes predicted to be made by manager Arsene Wenger.
Read All Arsenal's predicted team below. Do you agree with their starting XI, or do you think Wenger will give the players who were embarrassed at St Mary's an opportunity to redeem themselves?
http://www.allarsenal.com/2015/12/news/predicted-lineup-arsenal-v-bournemouth-mertesacker-flamini-others-dropped-after-st-marys-slaughter
—————————————————————————————————————–
With our clash against Bournemouth coming less than two days after the shock 4-0 defeat we witnessed at St Mary's just down the coast, changes may be required. Injuries unfortunately mean Arsene Wenger has very few options though, and will be restricted in a number of areas.
There were several players who performed truly terribly against Southampton, and deserve to lose their places when we play host to Eddie Howe's side. Below we surmise which players will be axed and which will keep their spots.
Here's how we believe Arsenal will line up for our clash with Bournemouth: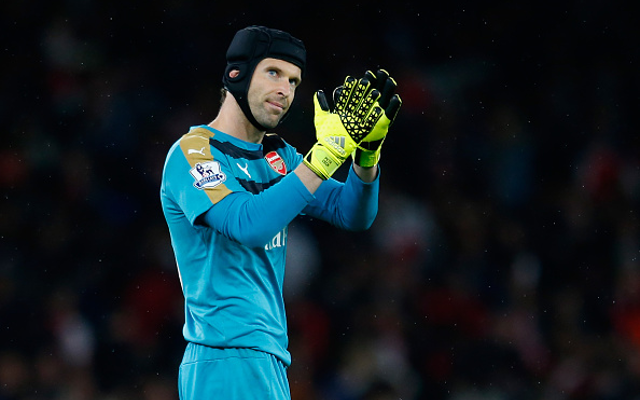 GK) Petr Cech
Cech was certainly below par on boxing day, but to react by dropping him in favour of David Ospina would no doubt prove a colossal mistake.
RB) Hector Bellerin
The same goes for Hector Bellerin, who while not at his best on Saturday, is far, far better than our other option at right back; Mathieu Debuchy.
LB) Nacho Monreal
Monreal is one player who could feasibly be rested with (hopefully) not too much of a problem. Kieran Gibbs has deservedly been dropped in favour of the Spaniard, but you'd argue he's still perfectly capable of doing a job.
CB) Laurent Koscielny
Both Laurent Koscielny and Per Mertesacker were absolutely shocking against Southampton, and the pair were unquestionably run ragged by Shane Long. You'd hope that it is only a blip for the Frenchman though, and he'll be back to his best against Bournemouth.
CB) Gabriel Paulista
If one of the two centre-backs are to be dropped, it needs to to Mertesacker. Hopefully the German is rested and Gabriel Paulista gets a start, as the Brazilian has certainly shown he's more than capable.
SEE MORE:
Arsenal transfer news
DM) Calum Chambers
Mathieu Flamini is well past his best, and is certainly too old to be effectively performing twice in less than 48 hours. Chambers has been handed a number of substitute appearances from the bench to prepare him for a role in midfield, and may get his chance this Monday.
CM) Aaron Ramsey
If the option was available, Wenger may have chosen to rotate Ramsey against Bournemouth. Injuries mean we aren't afforded that luxury though, so the Welshman should continue in midfield. The only other option is to play Alex Oxlade-Chamberlain or a young Gunner in his place.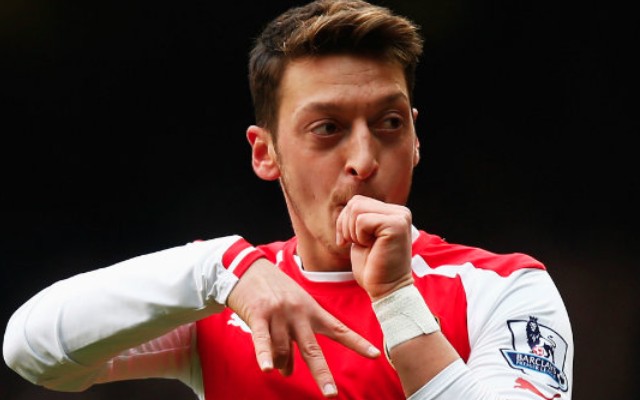 CAM) Mesut Özil
One mediocre game can't undo the fantastic form Özil has been in all season, and hopefully he'll be back to his best against the Cherries. We need him at the top of his game if we're going to push for the title this season, and his quality has been a large part of the reason we've enjoyed such success up until this point.
RAM) Theo Walcott
Certainly not one of the bright sparks against Southampton, but he was still arguably the greatest goal threat. As one of the more senior players, it seems likely that he'll keep his spot.
LAM) Alex Oxlade-Chamberlain
Joel Campbell put in more effort than any other Arsenal player on the pitch against Southampton, so it seems a little harsh to drop him. He's also likely to be a little tired after his exertions though, so it seems probable that the Ox will get a start.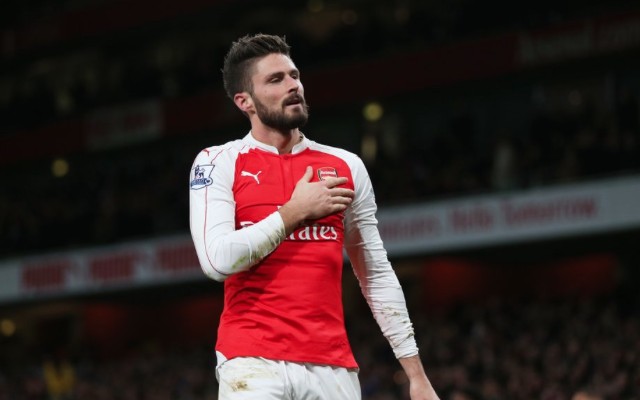 ST) Olivier Giroud 
The Frenchman was really, really poor against Southampton, but he too has been in excellent form recently. There was a total lack of service against the Saints, something that will hopefully change at the Emirates. There is a possibility Walcott will start up front, but it seems more likely that Giroud will keep his place.