Arsenal cemented their place at the top of the table with a win in 2016, scraping past Newcastle with a narrow 1-0 win. The Magpies put up a tough fight against the league leaders, but Laurent Koscielny eventually grabbed the winning goal for the Gunners. Our friends at All Arsenal have provided us with some player ratings following the game, do you agree with their ratings?
http://www.allarsenal.com/2016/01/matchreports/player-ratings-arsenal-1-0-newcastle-koscielny-goal-sees-gunners-through-by-skin-of-their-teeth/
———————————————————————————-
No question we were absolutely shocking today, and we were arguably lucky to get the win against Newcastle. Steve McClaren's side weren't particularly great, but we were reminiscent of our 4-0 loss against Southampton. Koscielny saved us with a goal in the second half, but we really only just scraped through the game.
Here's how we rate the players from our 1-0 win over Newcastle:
GK) Petr Cech – 7.5 (MotM)
Absolutely key for us, keeping us in the game at 0-0. He made some massive saves, and we were able to push on and get the win thanks to him.
RB) Hector Bellerin – 6.0
Caught out of position defensively and his crossing was absolutely woeful. He may be getting complacent with no competition.
LB) Nacho Monreal – 6.0
The Spaniard was absolutely manhandled by Moussa Sissoko, and was given the run around regularly. He also stood off the attackers far too often, simply allowing the crosses to fly into the box.
CB) Per Mertesacker – 7.0
A fairly average game from the German, but he didn't do anything noticeably shocking. Hard to see why he was picked ahead of Gabriel Paulista though.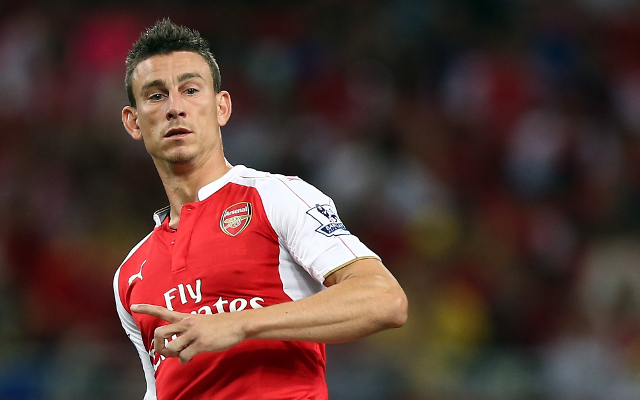 CB) Laurent Koscielny – 7.5
The Frenchman was solid at the back for the most part – a couple of sloppy mistakes crept into his game – but his goal was obviously the game changer.
SEE MORE:
Arsenal transfer news

DM) Mathieu Flamini – 6.5
His positioning is not good enough at the moment, although his aggression is certainly appreciated. He didn't offer enough protection to the back line, and Francis Coquelin's return can't come soon enough.
CM) Aaron Ramsey – 6.5
The Welshman really grew into the game late on, but had a fairly poor game overall. His passing and shooting was a little wayward at times, and he missed a couple of great chances to put the game to bed.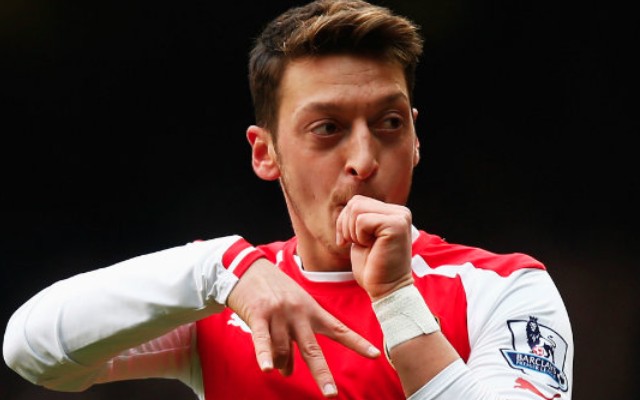 CAM) Mesut Özil – 7.0
Just like Ramsey, he sprung to life once we took the lead. When we were able to attack on the counter and enjoy a little more freedom he was far more effective, but by his standards it was not his best game.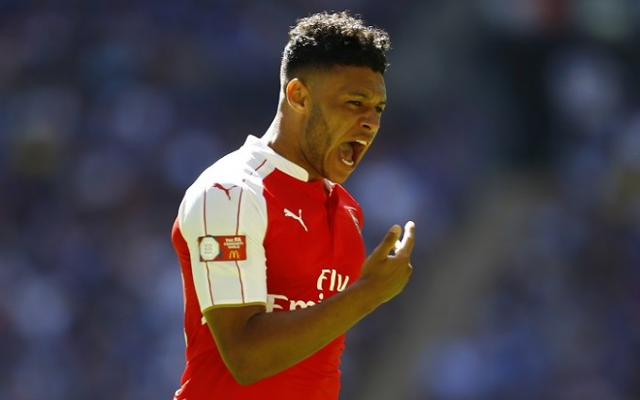 RAM) Alex Oxlade-Chamberlain – 5.0
A really poor game from the Englishman, who has all the physical attributes but none of the end product. His crossing was an abomination and we were a far better side when he was replaced by Joel Campbell.
LAM) Theo Walcott – 6.0
A bit of a ghost for large parts of the game, and struggled to make an impact. He
ST) Olivier Giroud – 7.0
He didn't get a huge amount of service, as the crossing from our wide players was shocking. He was more influential in the second half, but needed his passing to be a little better.
---
Are you a passionate Gooner with the desire to write and publish quality pieces on all things Arsenal? Have a burning desire to discuss your opinions and tactical analysis on the big stage? Enjoy dabbling in some social media banter? AllArsenal.com are hiring – check out this page for more details.
---