Late, late last year, a group of our writers were asked to vote in six categories as we launched CaughtOffside's 2015 football awards.
Check out the results from each of the categories below. For more info on each award, click on the links.
World Player of the Year 2015: Cristiano Ronaldo & Lionel Messi beaten as our writers cut through FIFA bullsh*t
Despite not even making the final three nominees in the race for the FIFA Ballon d'Or, Barcelona's Luis Suarez edged our vote. The former Liverpool hero was the only player to get picked by more than one of our writers, edging out two of his clubmates and Real Madrid's Cristiano Ronaldo.
Premier League Player of 2015: Arsenal & Leicester stars in two-horse race as we vote for Man of the Year
It came down to a straight shootout between Leicester City winger Riyad Mahrez and Arsenal playmaker Mesut Ozil. Mahrez edged it with three votes to two.
Premier League Young Player of 2015: Kane, Bellerin & England's no.2 no.1 recognised in end-of-year writers' poll
Tottenham Hotspur striker Harry Kane and Arsenal right-back Hector Bellerin were level on two votes each, so we opened up the question to our Twitter followers to settle it. Kane marginally led the poll early on, but once Arsenal's internet army caught wind of the contest, they was only ever going to be one winner!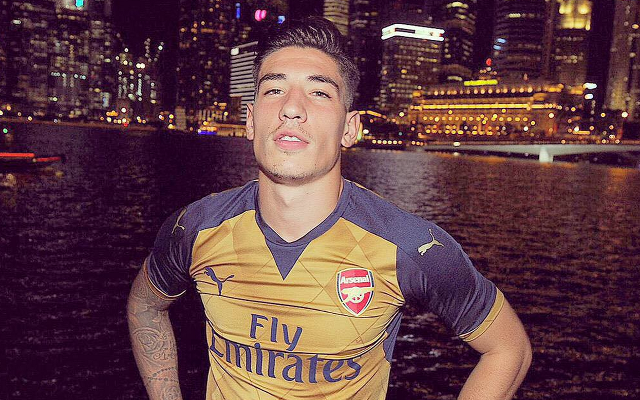 Premier League Manager of 2015: Spurs boss, Leicester duo & Arsene Wenger nominated by our writers
Again, we needed to mobilise out Twitter fans to settle this one. Arsenal boss Arsene Wenger and former Leicester City manager Nigel Pearson – somewhat strangely – got two writers' votes each, so we created an online poll, in which Wenger edged out Pearson with 21% to 8%. A whopping 57% of our readers plumped for current Leicester chief Claudio Ranieri, while Crystal Palace rejuvenator Alan Pardew got 14%. However, Wenger won our award, because it was a head-to-head tie-break and them's the rules!
Premier League idiots of 2015: Raheem Sterling pips LVG & sacked Chelsea legend to win unwanted award
We asked our writers to name individuals who had embarrassed themselves in 2015. Manchester United manager Louis van Gaal, sacked Chelsea boss Jose Mourinho and Aston Villa midfielder Jack Grealish got dishonourable mentions. However, Manchester City's Raheem Sterling was shamed by multiple writers, who cited the way he acted at Liverpool prior to his £49m departure in the summer as their main reason for picking on him.
Premier League Team of 2015: Ozil & Mahrez popular picks, but just three Chelsea champions named by our writers
Five writers picked five very different teams. Ozil got in four of them, but Spurs hero Kane featured in all five. Jamie Vardy, despite his record-breaking run of goals, was only included in one of the five XIs. Talk about hard to please! Players from Man City, United, Southampton, Swansea, West Ham and Crystal Palace were all picked at least once.