Paul Merson has offered his support to Arsene Wenger's proposed plans to bring Watford skipper Troy Deeney to the Arsenal.
Speaking to Sky Sports, as per the Express, the former Gunners midfielder has suggested that Deeney could be just the man the Gunners need to transform the complexion of their attack.
"I can see the Troy Deeney one happening, I think he is a good footballer and works very hard for the team, so that does not shock me that one," the pundit began.
"He is a decent player, has got a very good football brain, never moans, and gets on with it.
"When you go and play for this Arsenal team, you need to have a good football brain and when I watch him play, that is what he has.
"I think a lot of people would be sitting there thinking: 'Why him?' But I can see that."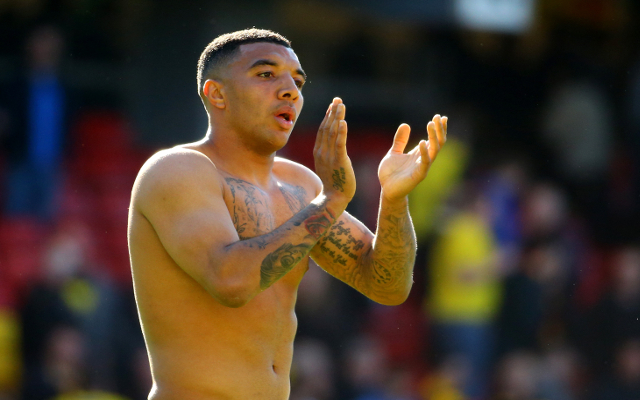 The Daily Star reported earlier this month that Wenger was eyeing a move for the 27-year-old Hornets skipper, who has shone during his maiden campaign in the Premier League.
The forward may seem like an unlikely candidate to lead an EPL title challenge—having spent much of his career in the lower leagues—but the powerful hitman has bagged six goals in his last 11 matches, impressing many in the process.
He took a month or two to adapt to the rigours and the pace of the division, but in tandem with Odion Ighalo—another Arsenal target according to Daily Mail—the forward has demonstrated both his creativity and his goalscoring threat.
The attacker has five assists to date, and is the kind of bullish operator who could perhaps complement the more refined talents of Theo Walcott and Olivier Giroud.
SEE MORE:
Jordan Ayew tipped for Tottenham Hotspur transfer; Ghana striker linked to Aston Villa exit
Real Madrid plot double transfer swoop with £250m war chest; Zidane wants Barcelona target
Zidane could sign Barcelona & Chelsea target with £250m war chest after Rafa recommendation