Emre Can might want to think about a career change.
For our money, the Liverpool midfielder would be better off becoming a model.
Check out the pout on the 21-year-old in these smouldering pictures on his Instagram account.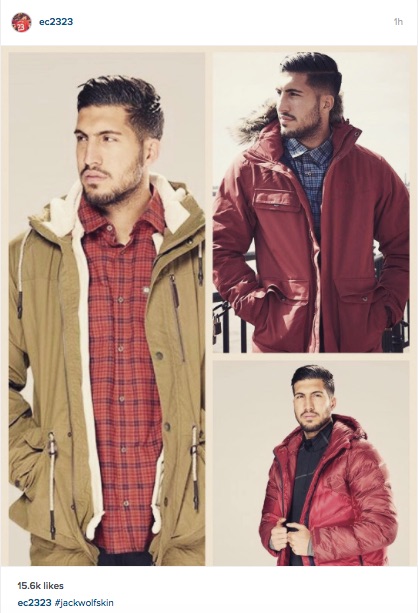 All the big names are going to be getting in touch with Can's agent after seeing these shots.
And by that we mean Dolce & Gabbana, Calvin Klein and Yves Saint Laurent, as opposed to Barcelona, Real Madrid and Paris Saint-Germain.
The Germany international reportedly earns £50,000 per week at Anfield. That's just loose change compared to what he could make posing for the camera!
SEE MORE:
Our favourite darts walk-on girls: Stunning photos will blow your mind
Mesut Ozil attempts most sensational assist ever by backing awful Arsenal teammate for Ballon d'Or
EXCLUSIVE: Mourinho set for surprise return after Euro giants sack manager & Manchester United make Giggs pick