Louis van Gaal's inability to remember Chris Smalling's name has been taken to new heights with the revelation that the Manchester United coach has taken to calling the defender 'Pele'.
LVG has had a litany of naming misdemeanours with the England centre-back, reportedly dubbing him 'Michael' twice after simply failing to remember the player's name.
The Dutch coach has revealed a potentially ingenious way of avoiding such mishaps moving forward…by simply choosing to call Smalling 'Pele', according to the Daily Mail.
We're not sure whether the former non-league defender ought to laugh or cry at the increasingly bizarre Dutch coach's latest revelation.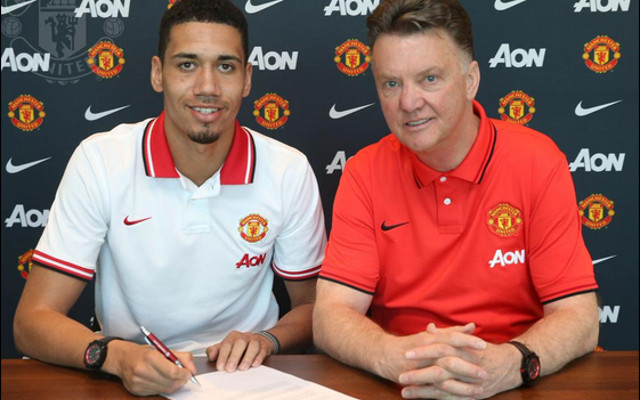 Sure, on the one hand it's flattering for Smalling to be given the 'Pele' nickname, but on the other hand…is LVG's tacit acceptance that he will never remember Chris's name simply an admission that he doesn't rate the defender all that highly after all?!
Plus, it's not an easy identity to live up to now, is it…!?
SEE MORE:
Jordan Ayew tipped for Tottenham Hotspur transfer; Ghana striker linked to Aston Villa exit
Bad news for Klopp: Liverpool & Barcelona set to miss out on South American forward
Liverpool target & South American forward wanted by Serie A high-flyers